Environmental Humanities
Postgraduate degree
In this time of environmental crisis, this new course will reflect on some of the most urgent environmental issues we face, and imagine new ways of relating to the natural environment.
Start Date:
September 2023
Duration:
1 year (full-time)
2 or 3 years (part-time)
Degree Type:
MA/PGDip/PGCert

Number of credits:
MA 180
PGDip 120
PGCert 60
School:
Postgraduate, Master's and Doctoral On-Campus Open Evening
Wednesday 8 February 2023, 5–7:30pm
University of Roehampton London is ranked top 10 in the UK for postgraduate student satisfaction (PTES 2022)
Take a work placement with a relevant organisation and use our links with the humanities community to build your own network.

Learn from expert teaching staff with experience in both academia and the third sector.

Learn to fully engage with and address a range of environmental concerns across different sectors, industries and functions.
Course and Module Details
Overview
We live in a time of great environmental crisis. To fully understand how human beings relate to the non-human environment, as well as the obligations we might have towards it and to each other, we need the cultural, political, and ethical analysis of the Humanities disciplines. This MA will equip students with the knowledge, confidence, and critical ability to reflect on some of the most urgent environmental issues which we face, and to creatively imagine new ways of relating to the natural environment.
Environmental Humanities is a new and interdisciplinary field of study. In taking this course, students will be taught by world-leading academics across humanities subjects, all working on environmental issues. In two core modules, students will be introduced to the central concepts and methodologies of the discipline, preparing them for further study in the area. Students will then choose from a selection of specialist modules in environmental philosophy, literature, religion, history and politics. Through these choices, students will develop their own perspective on environmental issues, culminating in an extensive self-directed research project.
Roehampton's unique practical focus seeks to integrate students into a community of researchers, and to connect them with external organisations working in environmental areas. Starting from the riches of Roehampton's own campus and its local environment, the course partners with Kew Gardens and other local groups working in environmental conservation, politics, campaigning, and education, including our award-winning Growhampton project (pictured above). Through practical placements and optional modules, students can develop hands-on experience of working with these organisations.
By the end of the course, students will have the academic ability and practical knowledge to engage in a wide range of career paths, including environmental communications; journalism; NGOs; education; government; and environmental research. They will also have personally developed a considered position on the some of the most important political and cultural issues of our generation.
Course content
Environmental Humanities is – by necessity – an interdisciplinary subject. As such, the pedagogical approach which shapes this programme is also highly interdisciplinary. The two core modules – The Idea of Nature and The End of Nature are co-taught with colleagues from across the humanities subjects, and introduce students to key methodological and theoretical approaches from each discipline, whilst keeping a focus on particular environmental issues and topics. The Idea of Nature will also introduce students to the central concepts and approaches of the new and evolving discipline of environmental humanities itself. Subsequently, students will be well equipped to apply these conceptual resources to particular subject areas. Students will choose from a range of modules in literature, philosophy, politics, religious studies, and history, to flesh out their understanding of the environmental humanities.

Teaching sessions will be primarily seminar based, with some elements of lecturing depending on the topic or session. Students will be expected to attend the seminars having done the independent reading for that week, and seminars will be dedicated to critically examining the topic and the reading. Seminars allow students to absorb and reflect on the material with their peers and tutors, and reach independent positions on the topics, theories, and readings.
The programme is also practically focused, and encourages students to apply theoretical resources of the environmental humanties to a real-world context, in the Placement module, the Plants and Peoples module, and the Dissertation module.

These modules are those we currently offer and may be subject to change each year.
Indicative Timetable
Teaching will be delivered in both daytime and evening sessions, and will include occasional field visits.
Tuition fees and funding
September 2023 entry tuition fees
Year 1 fees, see links in table below for more information.
September 2023 funding
Career Options
The programme's aim is to produce professionals able to harness the potential of the humanities more broadly for the transformation of public experience, understanding of and commitment to the natural world. Our graduates will therefore be well placed for careers in local or national government, environmental communications, campaigning organisations and environmental charities, education, creative arts and the media, and the recreational, therapeutic and wellbeing sectors.
How to apply
Postgraduate programmes
You can now apply for any programme for any entry point in 2023.
All postgraduate taught applications can be made via our online application form.
If you need any help or advice with your application, or just want to ask us a question before you apply, please do not hesitate to contact us.
International students
Please note that most international applicants have to pay a deposit before securing their place.
See our Finance pages for more details
Postgraduate application process FAQs
Need help before you apply?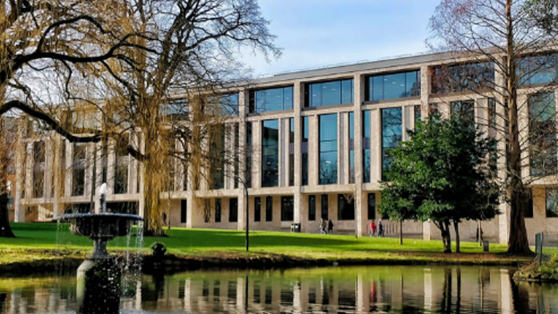 Doing all we can to support our students' lives at Roehampton
At Roehampton, we can offer all new students the opportunity to live in accommodation on our beautiful parkland campus, including affordable and high-end options.
We offer scholarships, provide hardship funding and help you find advice on managing your finances while you study.
We provide plenty of opportunities for you to get involved, through volunteering, playing sport or music, or joining one of our many active student societies.