Environmental Humanities
Postgraduate degree
In this time of environmental crisis, this new course will reflect on some of the most urgent environmental issues we face, and imagine new ways of relating to the natural environment.
Start Date:
September 2022
Duration:
1 year full time
2 or 3 years part time
Degree Type:
MA/PGDip/PGCert

Number of credits:
MA 180
PGDip 120
PGCert 60
School:
Postgraduate, Master's and Doctoral On-Campus Open Evening
Wednesday 9 November 2022, 5–7:30pm
Take a work placement with a relevant organisation and use our links with the humanities community to build your own network.

Learn from expert teaching staff with experience in both academia and the third sector.

Learn to fully engage with and address a range of environmental concerns across different sectors, industries and functions.
Course and Module Details
Overview
From Greta Thunberg's school strikes and the role of the environment in politics, to the unmissable natural phenomena the planet is currently experiencing, the discipline of environmental humanities has never been more relevant.
This innovative master's programme allows you to approach the natural world through a contemporary - and very human - lens. Using the current climate change crisis as a backdrop, you will draw on themes from history, philosophy, religion, literature and creative writing to explore the role of nature in human thought and understand the extent of environmental crises, past and present.
Students will be able to enjoy the riches of Roehampton's beautiful parkland campus, and participate in our award-winning Growhampton project (pictured above), whilst also engaging with a range of local groups working in environmental conservation, politics, campaigning, and education. Through practical placements and optional modules, students can develop hands-on experience of working with these organisations.
By the end of the course, students will have the academic ability and practical knowledge to engage in a wide range of career paths, including environmental communications, journalism, NGOs, education, government and environmental research. They will also have personally developed a considered position on the some of the most important political and cultural issues of our generation.
Course content
Two introductory modules will provide you with a historical and theoretical background and consider responses to environmental crises from across the humanities. With the optional modules, you will pursue more specialist perspectives on plants, animals, nature in mythology and religion, youth and popular culture, and radical activism. Your special interests will be nurtured throughout the course, through engagement in your seminars, your options and choice of placement and finally your choice of dissertation project where you will turn an original idea or question into a significant engagement with an environmental theme.
Modules
The selection of modules below is indicative and may be subject to change.
Compulsory Modules
Eco-narratives: Ideas and Imagination
Eco-narratives: Apocalypse and Aftermath
Integrating Research
Dissertation
Sample Optional Modules
Working Insights (Placement module)
Plants and People
Nature in Mythology, Religion and Spirituality
Animal Rights and Environmental Ethics
Popular Ecologies: Literature, Philosophy, and Environment
Ecology, Environment and Youth Culture

These modules are those we currently offer and may be subject to change each year.
Indicative Timetable
Teaching will be delivered in both daytime and evening sessions, and will include occasional field visits.
Tuition fees and funding
September 2022 entry tuition fees
Year 1 fees, see links in table below for more information.
September 2022 funding
Career Options
The programme's aim is to produce professionals able to harness the potential of the humanities more broadly for the transformation of public experience, understanding of and commitment to the natural world. Our graduates will therefore be well placed for careers in local or national government, environmental communications, campaigning organisations and environmental charities, education, creative arts and the media, and the recreational, therapeutic and wellbeing sectors.
How to apply
Postgraduate programmes
You can apply now for any programme starting in April or September 2022.

All postgraduate taught applications can be made via our online application form.
If you need any help or advice with your application, or just want to ask us a question before you apply, please do not hesitate to contact us.
International students
Please note that most international applicants have to pay a deposit before securing their place.
See our Finance pages for more details
Postgraduate application process FAQs
Need help before you apply?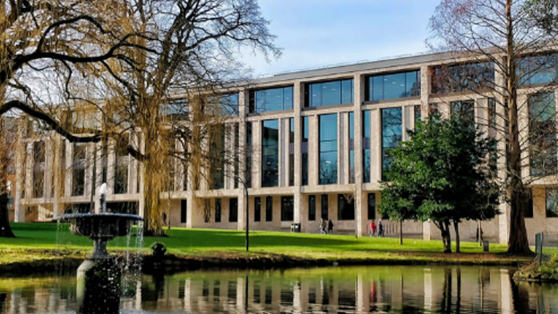 Doing all we can to support our student's lives at Roehampton
At Roehampton, we can offer all new students the opportunity to live in accommodation on our beautiful parkland campus, including affordable and high-end options.
We offer scholarships, provide hardship funding and help you find advice on managing your finances while you study.
We provide plenty of opportunities for you to get involved, through volunteering, playing sport or music, or joining one of our many active student societies.