Journalism
Postgraduate degree
A PPA-Accredited course that provides industry-relevant and specialist journalism training in our state-of-the-art media centre.
Start Date:
September 2023
Duration:
1 year (full-time)
2 years (part-time)
Number of credits:
MA: 180 credits
PGDip: 120 credits
School:
Postgraduate, Master's and Doctoral On-Campus Open Evening
Wednesday 8 February 2023, 5–7:30pm
University of Roehampton London is ranked top 10 in the UK for postgraduate student satisfaction (PTES 2022)
Roehampton is ranked third in London for Journalism (Guardian University Guide 2018).

Students develop a portfolio that will prepare you for employment in the journalism industry or related areas in the creative industries.

This interactive course is taught by experienced academics, many of whom have worked, or still currently work, as journalists.

.
Course and Module Details
Overview:
Based in one of our multimedia newsrooms, the course is designed to give you experience of working in a professional environment.
This MA has a specific emphasis on the practice of journalism and develops the skills you'll need for employment in the journalism or creative industries.
You will learn how to write advanced news and features, gain an understanding of the scope of the laws affecting journalists, and develop the editorial, interpersonal and self-management skills needed to work within the media industry. You'll examine the journalism business and have the opportunity to specialise in magazine journalism.
You will also study social media and data journalism, and explore content creation and the distribution of news via social media. In digital reportage, you will focus on content production within the digital media.
You will gain experience in audio, multimedia and video journalism, as well as developing basic editing and sequencing skills, and an understanding of audio-visual hardware and software. In your final term you'll choose between either an academic dissertation or a journalism project route – which allows you to produce a print and online magazine, replicating as much as possible the conditions, organisation and pace of the production of a real magazine.
We have a number of dedicated multimedia newsrooms, fitted with Mac computers, a video suite and a viewing room containing industry-standard software, which are designed to give you the experience of working in a fast-paced environment. You'll be taught by a journalism team who have worked for the Guardian, Financial Times, the BBC and Reuters.
Carrying out work placements is an important part of this course. Not only will you be putting the skills you've learnt on the course into practice, you'll also learn valuable new ones, build a strong CV and make vital industry contacts.
There are visits to media organisations, such as the BBC, as well as special seminars and workshops held by industry professionals. Roehampton has links with other media organisations, such as Haymarket Media Group, national and regional newspapers and websites.
This course has been accredited by the PPA.

These modules are those we currently offer and may be subject to change each year.
Indicative Timetable
Students on this course are normally in Tuesday and Wednesday (Autumn), Monday and Wednesday (Spring).
Contact us for further information.
Tuition fees and funding
September 2023 entry tuition fees
Year 1 fees, see links in table below for more information.
September 2023 funding
Career Options
Careers in broadcasting, journalism, publishing, professional writing, public relations and social media. The MA also functions as a pathway to a PhD for those pursuing a career in academia.
How to apply
Postgraduate programmes
You can now apply for any programme for any entry point in 2023.
All postgraduate taught applications can be made via our online application form.
If you need any help or advice with your application, or just want to ask us a question before you apply, please do not hesitate to contact us.
International students
Please note that most international applicants have to pay a deposit before securing their place.
See our Finance pages for more details
Postgraduate application process FAQs
Need help before you apply?
Research conducted in the School of Arts covers a wide range of diverse and innovative arts practices, from dance and drama to journalism, film, media, linguistics and computing. Our School of Arts is divided into three subject areas: Dance; Drama, Theatre and Performance; and Communication, Culture and Media. Click here to view our research page.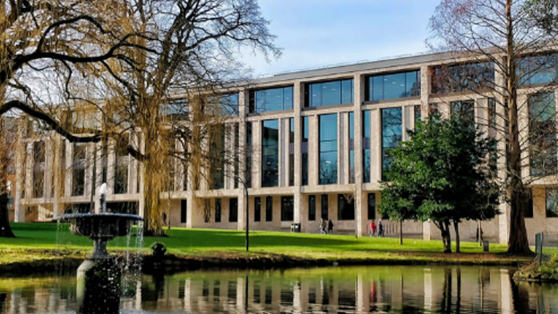 Doing all we can to support our students' lives at Roehampton
At Roehampton, we can offer all new students the opportunity to live in accommodation on our beautiful parkland campus, including affordable and high-end options.
We offer scholarships, provide hardship funding and help you find advice on managing your finances while you study.
We provide plenty of opportunities for you to get involved, through volunteering, playing sport or music, or joining one of our many active student societies.