National Award for SEN Co-ordinators
Postgraduate degree
Roehampton is an accredited provider of this required, master's level qualification for all teachers working as SENCOs in mainstream schools.
Start Date:
September 2023
Duration:
1 year (part-time)
Number of credits:
60 credits
School:
All applicants are required to provide evidence of the following:
Qualified Teacher Status (QTS), or Qualified Teacher Learning Status (QTLS), or Early Years Teacher Status (EYTS - appropriate for ages 0-5 only)
Approval from their current Head Teacher or Head of Service that they are teaching in a UK setting.
A DFE registered Teacher number
School staff in the role of SENCo will have completed an induction period (SEND Regs 2014, paragraph 49) The Special Educational Needs and Disability Regulations 2014 (legislation.gov.uk)
Postgraduate, Master's and Doctoral On-Campus Open Evening
Wednesday 1 November 2023, 5–7.30pm
University of Roehampton London is ranked top 10 in the UK for postgraduate student satisfaction (PTES 2022)
Students benefit by working and sharing experiences with peers, and have the opportunity to use the credits gained on this course towards an MA.

A university tutor and school-based mentor is assigned to each student, ensuring ongoing support during and after qualification.

This course fulfils the statutory requirements of the 2014 Children and Families Act that all new-to-post SENCOs should have a postgraduate qualification.
Course and Module Details
Overview
The course meets the learning outcomes agreed nationally by the DFE and the SENCO Award providers' group for the NASENCO qualification. The course content is informed by current SEN and disability legislation and underpinned by current theory and research led practice pertaining to Special and Inclusive Education.
Special Educational Needs Coordinators (SENCOs) play a vital role in leading the coordination of provision for children and young people with SEN and/or disabilities in schools. In September 2009 it became law for every new SENCO in a mainstream school to gain the Masters-level National Award for Special Educational Needs Co-ordination within 3 years of taking up the post.
Note: The accreditation of prior learning is not permitted as part of the assessment for this programme.
Enrolment and funding
To avoid delays in the enrolment process please read carefully the specific criteria document. You must also download the Head Teacher agreement document and submit a signed copy with your application.
Course content
The programm is delivered over a total of ten days - nine taught days and one further day at the university for tutorials, study and research. It provides professional development for new to post SENCOs to enhance the quality of teaching for children and young people with SEN and/or a disability and to improve provision and outcomes for them. Course teaching days always take place on Wednesdays at Roehampton.
SENCOs play a vital role in leading the co-ordination of provision for children and young people with SEN and/or disabilities in schools. In September 2009 it became law for every new SENCO in a mainstream school to gain the Masters-level National Award for Special Educational Needs Co-ordination within three years of taking up the post.
Following new legislation around Special Educational Needs included within the Children and Families Bill 2014, the outcomes for the National SENCO Award have changed for the cohort 2014/15. This is to ensure the Award continues to reflect the role of the SENCO, within the changing national and local context of Special Educational Needs.
The National College for Teaching and Leadership has provided provisional learning outcomes for the NASENCO Award next year, focused on three areas:
A. Professional Knowledge and Understanding.
B. Leading and Coordinating Provision
C. Personal and Professional Qualities
Academic Support
Each participant on the programme will be allocated a tutor within the University who will have experience in tutoring and supporting participants from a range of university programmes, including those who are studying whilst working full time. Additionally, the SENCO host school will provide a school-based mentor to oversee and support the school based element of the training, and to mark the portfolio. The school-based mentor will also play a key role in supporting and advising the new to post SENCO.
Assessment
The assessment is in two parts, each of which must be passed and each of which is equivalent to 5000 words.
Part 1: A Portfolio of Evidence
The portfolio must comprise evidence to demonstrate meeting the SENCO training standards. The evidence should be drawn from practice-based experience and from learning through the programme. Reflective commentary on evidence provided must be included. A reflective reading log must be included as an Appendix. The Mentor Handbook must be included as an Appendix.
Part 2: A Report of a Reflective Practitioner Enquiry (5000 word report)
The report must be based on a practitioner led enquiry carried out in the school, which explores an area/issue of inclusive practice or provision in order to support improvement for pupils with SEN and/or a disability.
Course subject to curriculum review

These modules are those we currently offer and may be subject to change each year.
Indicative Timetable
The nine taught days that constitute this qualification are on Wednesdays, and require attendance on the Roehampton campus.
Tuition fees and funding
September 2023 entry tuition fees
Year 1 fees, see links in table below for more information.
2023/24 entry funding
Career Options
The Award should enable SENCOs to develop and demonstrate the personal and professional qualities and leadership they need to shape an ethos and culture based upon person-centred, inclusive, practice in which the interests and needs of children and young people, pupils with SEN and/or disabilities are at the heart of all that takes place.
Our experience is that many students undertaking this award progress quickly to further promotion, especially to school leadership teams.
How to apply
Postgraduate programmes
You can now apply for any programme for any entry point in 2023.
All postgraduate taught applications can be made via our online application form.
If you need any help or advice with your application, or just want to ask us a question before you apply, please do not hesitate to contact us.
International students
Please note that most international applicants have to pay a deposit before securing their place.
See our Finance pages for more details
Postgraduate application process FAQs
Need help before you apply?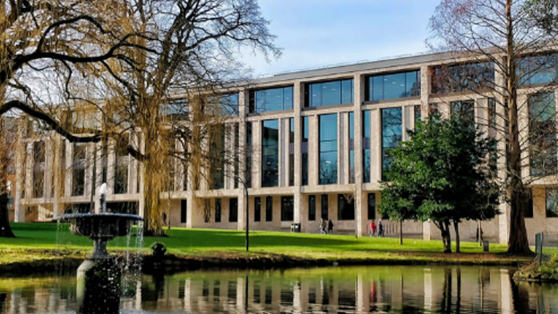 Doing all we can to support our students' lives at Roehampton
At Roehampton, we can offer all new students the opportunity to live in accommodation on our beautiful parkland campus, including affordable and high-end options.
We offer scholarships, provide hardship funding and help you find advice on managing your finances while you study.
We provide plenty of opportunities for you to get involved, through volunteering, playing sport or music, or joining one of our many active student societies.