Popular Literature and Culture
Postgraduate degree
An engaging programme of study that seeks to understand the ways in which political, economic, and cultural forces have shaped, and been shaped by, popular culture.
Start Date:
September 2022
Duration:
1 year full time
2 years part time
Degree Type:
MA/PGDip/PGCert

Number of credits:
PGCert 60
PGDip 120
MA 180
School:
The University is currently reviewing this programme as part of a consultation with staff and there is a possibility that it may close for new students enrolling from September 2022. This would mean that you would not be able to enrol on the programme. If the programme remains open for enrolment in September 2022, there is a possibility that there will be changes to its curriculum and or delivery. The University expects to have completed the consultation and its review by the end of July 2022. If the University decides to close the programme or make any major changes, this decision will be communicated promptly via email to any applicants and offer holders, along with information about options for alternative programmes of study. If you would like more information please contact communications@roehampton.ac.uk.
The multi-disciplinary, period-based approach this master's takes to popular culture makes it unique in the UK.

Timetabled for teaching in the evening, the programme allows you to study around work and family commitments.

Explore the relationship of popular culture to environmental and ecological discourses and to discourses of race, gender, and sexuality.
Course and Module Details
Overview
Our MA Popular Literature and Culture will allow you to understand the ways in which political, economic, and cultural forces shape, and are in turn shaped by, popular culture. You will learn why particular works of popular culture become popular in any given contextual moment.
Click here to watch a short video of two current students talking about the course.
This MA is the first in the country to take a period-based, interdisciplinary approach to popular literary and cultural forms. The programme spans a number of diverse disciplines such as English literature, cultural studies, film and television studies, race studies, gender and sexuality studies, history, environmental studies, and philosophy, delving into different time periods and exploring thematic topics within them. Watch this short film of Dr Ian Kinane, who runs the course, talking about this master's programme.
The programme encompasses multiple periods of popular culture, and you will be taught by staff from across the disciplines, whose expertise lies not only in the form being taught but also the textual culture of that specific period. All of the staff members who will teach you are active researchers in their field and will use that research to inform their teaching, offering you innovative modules that are fresh, exciting, and contemporary.
You will also benefit from specialist masterclasses with authors of popular fiction - such as Anthony Horowitz, one of our Honorary Professors - and you will be welcomed into a thriving and social academic community at Roehampton, home to the International Journal of James Bond Studies and the Popular Literature and Culture Research Centre.
Course content
You will take the core module Reading Popular Culture, which will give you insight into the critical development of the concept of "the popular" as a theoretical field.
Across the programme, you will have the opportunity to examine the relationship between different forms of media, text, and popular culture from a number of periods. You will explore the role and responsibilities of popular culture within society, as well as its relationship to environmental and ecological discourses and to discourses of race, gender, and sexuality.

These modules are those we currently offer and may be subject to change each year.
Indicative Timetable
Weekday evening teaching only.
Tuition fees and funding
September 2022 entry tuition fees
Year 1 fees, see links in table below for more information.
September 2022 funding
Career Options
The skills and knowledge gained on this degree are transferable to a wide array of professional sectors as well as any organisation requiring critical thinking, writing and copywriting skills, editing skills, and pop culture and media culture knowledge. Employers will benefit from our students' expertise and their skills in team work, oral and AV presentations, and project management.

Students on this MA can go on to work in editing, copywriting, publishing, culture and arts management, bookselling, marketing, media, advertisement, journalism, and teaching (with the addition of a teaching qualification), to name a few.
How to apply
Postgraduate programmes
You can apply now for any programme starting in April or September 2022.

All postgraduate taught applications can be made via our online application form.
If you need any help or advice with your application, or just want to ask us a question before you apply, please do not hesitate to contact us.
International students
Please note that most international applicants have to pay a deposit before securing their place.
See our Finance pages for more details
Postgraduate application process FAQs
Need help before you apply?
Who Teaches Popular Literature and Culture?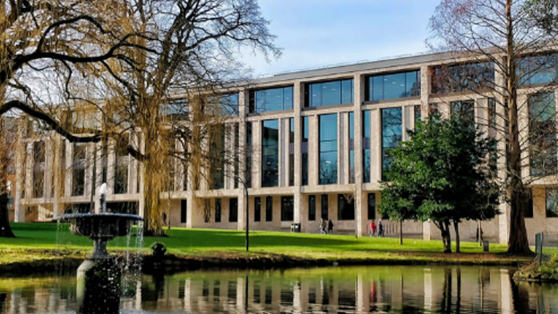 Doing all we can to support our students' lives at Roehampton
At Roehampton, we can offer all new students the opportunity to live in accommodation on our beautiful parkland campus, including affordable and high-end options.
We offer scholarships, provide hardship funding and help you find advice on managing your finances while you study.
We provide plenty of opportunities for you to get involved, through volunteering, playing sport or music, or joining one of our many active student societies.