Practical Philosophy
Postgraduate degree
The UK's first dedicated postgraduate practical philosophy degree covering law, morality, animal experimentation and ideas of gender, class and race.
Start Date:
September 2022
Duration:
1 year (full-time)
2 years (part-time)
Degree Type:
MA/PGDip/PGCert

Number of credits:
MA 180
PGDip 120
PGCert 60
School:
The University is currently reviewing this programme as part of a consultation with staff and there is a possibility that it may close for new students enrolling from September 2022. This would mean that you would not be able to enrol on the programme. If the programme remains open for enrolment in September 2022, there is a possibility that there will be changes to its curriculum and or delivery. The University expects to have completed the consultation and its review by the end of July 2022. If the University decides to close the programme or make any major changes, this decision will be communicated promptly via email to any applicants and offer holders, along with information about options for alternative programmes of study. If you would like more information please contact communications@roehampton.ac.uk.
The UK's first master's course to explore, understand and address some of the most important challenges faced by humanity from a philosophical standpoint.

Gain sophisticated analytical and reasoning skills essential for further study or research, and transferable into a range of career settings.

View economic injustice, climate change, oppression, crime and punishment, liberty, privacy, security and more through a philosophical lens.
Course and Module Details
Overview:
Our MA Practical Philosophy will allow you to use philosophical ideas to engage with urgent social and political problems. Drawing on political philosophy, ethics, social philosophy, and the philosophy of law, this programme is driven by our belief that philosophy is at its best when it learns from and intervenes in the world around us.
You will explore philosophical debates on topics such as the relationship between law and morality, the ethics of animal experimentation, the operation of ideology, and the nature of class, gender, and race. Our core modules have student-led syllabi, with readings selected by each class to reflect their own interests, so that you can concentrate on the topics that really matter to you.
Whether you already have an undergraduate degree in philosophy and want to specialise in practical philosophy, or you come from a different background, this MA programme will provide you with the skills needed to conduct independent research, think logically and creatively, and construct and analyse arguments, as well as honing your writing abilities.
You will graduate with a solid foundation in practical philosophy, ready to pursue further study or confidently apply your critical and analytical reasoning skills in your chosen career – for example, writing sophisticated policy reports or undertaking research on social and political problems.
You will be taught through a combination of seminars and lecturers, and will benefit from individual research supervision. You will take six modules over the course of the degree, culminating in either a dissertation or an independent project.
Course Content
Our students take three core modules, which will introduce you to the key concepts and methods in the field of practical philosophy, as well as focusing on particular themes in political and legal philosophy and ethical and social philosophy. Some of the topics you might cover include debates on whether animals are owed duties of justice, the justification of compulsory medical treatment, which ethical standards should govern artificial intelligence, and under what conditions we are morally responsible for our actions.
You will also be able to choose from optional modules in specific areas of practical philosophy, and will undertake a dissertation or independent research project with support and guidance from your supervisor. This could be a traditional philosophical essay, an extended policy analysis, or another philosophical project that puts your research skills to use in creative ways.

These modules are those we currently offer and may be subject to change each year.
Tuition fees and funding
September 2022 entry tuition fees
Year 1 fees, see links in table below for more information.
September 2022 funding
Career Options
Philosophy graduates go on to have careers in a wide variety of fields, including law, journalism, the Civil Service, academia, politics, technology, education, and publishing.
How to apply
Postgraduate programmes
You can apply now for any programme starting in April or September 2022.

All postgraduate taught applications can be made via our online application form.
If you need any help or advice with your application, or just want to ask us a question before you apply, please do not hesitate to contact us.
International students
Please note that most international applicants have to pay a deposit before securing their place.
See our Finance pages for more details
Postgraduate application process FAQs
Need help before you apply?
Who Teaches Practical Philosophy?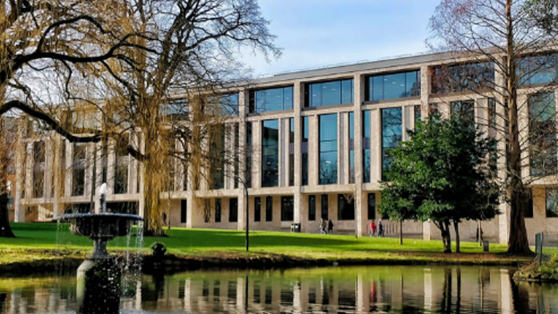 Doing all we can to support our students' lives at Roehampton
At Roehampton, we can offer all new students the opportunity to live in accommodation on our beautiful parkland campus, including affordable and high-end options.
We offer scholarships, provide hardship funding and help you find advice on managing your finances while you study.
We provide plenty of opportunities for you to get involved, through volunteering, playing sport or music, or joining one of our many active student societies.