Psychology of Sport and Exercise (BPS Accredited)
Postgraduate degree
Learn how to optimise athlete performance and improve well-being and activity levels by studying the psychology behind sport at Roehampton.
Start Date:
September 2022
Duration:
1 year (full-time)
2 years (part-time)
Number of credits:
180 credits
School:
Specific entry requirements
Please note that only applicants who already hold, or are eligible for, Graduate Basis for Chartered Membership (GBC) of the British Psychological Society (i.e., they must have undertaken a BPS accredited undergraduate degree), OR those who plan to obtain it by subsequently completing a BPS accredited conversion course, are eligible to register for the Psychology of Sport & Exercise MSc.
To have GBC, applicants must have successfully completed a BPS accredited undergraduate degree, usually in Sport Psychology or Psychology. For more information about BPS accreditation and to check the accreditation status of a course that you have completed please click here.
If you are not currently eligible for GBC and are interested in completing a conversion course, please click here for more information.
For applicants without GBC we would normally only admit those whose first degree has a substantial psychology component (e.g., Sport Science/Sport & Exercise Science). Should you want to discuss your eligibility before applying, please email Luke.Felton@roehampton.ac.uk.
Applicants with an overseas degree in Psychology will need to apply for individual Graduate Membership of the BPS. If you are an international applicant you can contact the BPS to discuss your eligibility for GBC based upon your previous qualifications. For further information please contact the BPS Qualifications Team, +44 (0)116 252 9933 or qualifications@bps.org.uk
Postgraduate, Master's and Doctoral On-Campus Open Evening
Wednesday 9 November 2022, 5–7:30pm
University of Roehampton London is ranked top 10 in the UK for postgraduate student satisfaction (PTES 2022)
Accredited by the British Psychological Society (BPS).

This course will equip you with the knowledge and skills required to proceed to QSEP Stage 2 training or a PhD.
Course and Module Details
Overview
You will learn how to work in a range of sport settings and explore key factors that affect sports performance, well-being, and activity levels such as mental toughness, self-confidence, motivation, stress and anxiety, concentration, and the psychology of sport injury.
This innovative programme provides you with a thorough theoretical, conceptual and research informed grounding in the discipline of sport and exercise psychology. You will develop a strong scientific understanding of human behaviour and experience, and of the complex interactions between these. You will also enhance your understanding of relationships between the theoretical concepts and current techniques used in sport and exercise psychology assessment and support. This will include becoming familiar with the different types of approaches, assessment strategies, and psychological skills used by Applied Sport and Exercise Psychologists. 
The curriculum is diverse, covering a wide range of topics. You will explore critical psychological factors that affect, sports performance, wellbeing and exercise participation.  The curriculum will allow you to study more in-depth knowledge and its application in sport and exercise science.  You will develop a strong scientific understanding of human behaviour and experience, and of the complex interactions between these.
To support your professional development, this course will cover the idea of reflective practice, and codes of conduct. You will also develop an awareness and understanding of the issues, methodology and design of research within sport and exercise psychology, and gain research skills through the completion of a detailed, empirical research dissertation and benefit from the support of our staff's wide areas of expertise.
Your professional development is at the core of the programme. You will have opportunities to create new networks with experts in the field through attending talks from guest speakers and entrepreneurship workshops to ensure that you are prepared for your chosen career.  
This programme is accredited by the British Psychological Society to provide you with Stage 1 training in preparation for your professional career in Sport and Exercise Psychology. Successful completion of the programme will grant access to either Stage 2 training with the BPS or SEPAR training with BASES, the next stage on the route to becoming a Sport and Exercise Psychologist.
As this is our BPS-accredited programme, those who hold at least a 2:2 in a BPS accredited undergraduate degree are eligible to apply. We also offer a non-BPS-accredited MSc Sport and Exercise Psychology programme which you can find out about here.

These modules are those we currently offer and may be subject to change each year.
Indicative Timetable
Students on this course are normally in Tuesday and Wednesday all day.
Contact us for further information.
Tuition fees and funding
September 2022 entry tuition fees
Year 1 fees, see links in table below for more information.
September 2022 funding
Career Options
Our unique employment focused initiatives, including guest speakers, networking opportunities, and entrepreneurship workshops ensure that you are prepared for your chosen career. Students who complete the programme can progress into a career as a Sport and Exercise Psychologist, Sport and Exercise Scientist, Lecturer, PhD student, researcher, Sports coach, or Exercise Instructor.
How to apply
Postgraduate programmes
You can apply now for any programme starting in April or September 2022.

All postgraduate taught applications can be made via our online application form.
If you need any help or advice with your application, or just want to ask us a question before you apply, please do not hesitate to contact us.
International students
Please note that most international applicants have to pay a deposit before securing their place.
See our Finance pages for more details
Postgraduate application process FAQs
Important Information
If you are from a non-psychology undergraduate background (i.e., you completed a sport science or sport and exercise science degree) you will need to complete an additional course prior to enrolling onto professional training.
In order to enrol onto the Qualification in Sport and Exercise Psychology (QSEP) Stage 2 offered by the British Psychological Society (BPS), you must complete an accredited psychology conversion course. Accredited conversion courses can be found here.
In order to enrol onto the Sport and Exercise Psychology Accreditation Route (SEPAR) offered by the British Association of Sport & Exercise Science (BASES), you must complete an external module (The Open University: 'Investigating Psychology 2' module) in addition to this programme. Eligibility information for SEPAR and the Open University module can be found here.
Need help before you apply?
prev
Who Teaches Psychology of Sport and Exercise?
Dr Luke Felton
I'm Luke, I am the Programme Convener of the MSc and I also convene modules on the MSc and teach across the programme.
Read More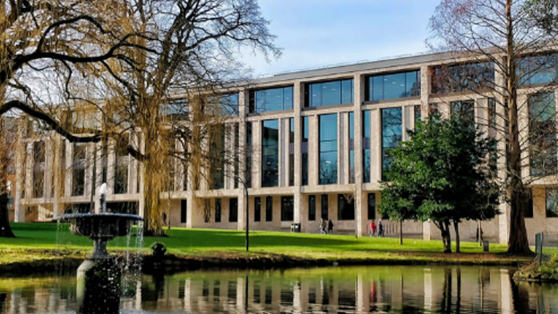 Doing all we can to support our students' lives at Roehampton
At Roehampton, we can offer all new students the opportunity to live in accommodation on our beautiful parkland campus, including affordable and high-end options.
We offer scholarships, provide hardship funding and help you find advice on managing your finances while you study.
We provide plenty of opportunities for you to get involved, through volunteering, playing sport or music, or joining one of our many active student societies.