Publishing
Postgraduate degree
A postgraduate degree that makes you think like a publisher, providing knowledge and skills that support a career in the ever-evolving publishing industry.
Duration:
1 year (full-time)
2 years (part-time)
Number of credits:
180 credits
School:
A strong focus on employability as you gain relevant and practical knowledge of both print and online publishing

Gain hands on experience of publishing and the whole supply chain with the department's in-house publisher, Fincham Press.

Classes are timetabled in the early evening, so you can easily combine study with work and other commitments.
Course and Module Details
Overview:
Roehampton's master's degree in publishing helps you to think like a publisher, equiping you with knowledge and skills that support a career in the publishing industry, as well as other areas where media savvy is crucial, such as self-publishing, small-scale ventures, and publishing roles in non-media organisations.
We welcome applicants with a wide range of first degree subjects across the arts and sciences and encourage all other forms of diversity.
The programme is taught by people who have first-hand professional experience. They are also active researchers in their field and use that research to inform their teaching, offering you innovative modules that are fresh and contemporary. The programme benefits further from London's continued position as a major base for publishing as a global industry, inviting regular industry guests who bring current ideas and networking opportunities.
On the course you will be introduced to a range of sectors, including trade (general public), professional, academic and children's publishing, and you will cover the full supply chain from editorial work and production to sales and reader engagement. This practical knowledge is put to immediate use, producing work for our in-house micropublisher Fincham Press.
We help you to understand both big picture trends and strategic challenges in a time of technological change, as well as specific areas of professional expertise with immediate application. The digital dimensions of publishing practice are embedded in all parts of the degree, as they are in the wider world.
The dissertation offers two different routes. The longer written work allows you to develop vital, up-to-date business intelligence that is valued and recognised by the industry; while the practical project provides room for applied innovation in publishing, resulting in a new type of output, process or model. For those interested in a further academic career, it lays the groundwork for advanced study and research. Further benefits include:
Access to London's many world-leading publishers and experts.
Hands-on practice along the whole supply chain, producing work for our in-house micropublisher Fincham Press.
Classes are held in the early evening, allowing you to study around your other work, family, and social commitments.
An inclusive approach that supports the application of publishing skills and concepts to a wide range of conditions.
Unique specialist training in all types of editorial work, alongside a strategic contextual understanding of editing culture.
A rare focus on Children's Publishing, an exciting and rapidly changing sector.
Course content
You will take all modules listed here, with part-time students spreading them over two years. All modules allow students to tailor the choice of topics and approaches to their individual interests.
In Publishing Skills you will learn about a core set of skills and put it to use, producing work for our in-house micropublisher Fincham Press. Publishing Contexts helps you understand big-picture trends and strategic challenges. Dimensions of Editing introduces you to a sophisticated range of knowledge and skills for different kinds of editorial work, a top choice of specialism for many of our students. Children's Publishing focuses on a particular well-defined sector to develop industry knowledge and explore editorial best practice.
To complete the degree, you carry out a major piece of work for the Publishing Dissertation. This has two pathways; either a longer written thesis or a bespoke practice-based project. You also take Archives and Research, an innovative research methods course, where you work with postgraduate students from across the English and Creative Writing subject area.
Indicative Timetable
Below is the teaching schedule for the academic year 2020-21, provided for guidance.
Autumn:
Tuesday and Thursday evenings for core modules;
Thursday afternoon for optional module
Spring:
Tuesday evening for core module;
Wednesday and Thursday evenings for modules that are both either co-requisites or optional
Tuition fees and funding
September 2022 entry tuition fees
Year 1 fees, see links in table below for more information.
September 2022 funding
Career Options
Our subject group's postgraduate students have a 100% record in finding graduate level employment. The knowledge gained on the MA Publishing is transferable to any organisation requiring publishing skills. Potential careers for graduates include: publication management, editorial acquisition, copyediting, developmental editing, literary representation, marketing, copywriting, digital content editing, print production, distribution, bookselling, copyright and licensing management.
How to apply
Postgraduate programmes
You can apply now for any programme starting in Autumn 2021, January or February 2022 or September 2022.

All postgraduate taught applications can be made via our online application form.
If you need any help or advice with your application, or just want to ask us a question before you apply, please do not hesitate to contact us.
International students
Please note that most international applicants have to pay a deposit before securing their place.
See our Finance pages for more details
Postgraduate application process FAQs
Need help before you apply?
Who Teaches MA Publishing?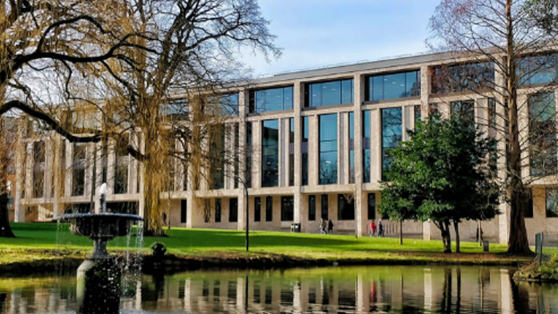 Doing all we can to support our student's lives at Roehampton
At Roehampton, we can offer all new students the opportunity to live in accommodation on our beautiful parkland campus, including affordable and high-end options.
We offer scholarships, provide hardship funding and help you find advice on managing your finances while you study.
We provide plenty of opportunities for you to get involved, through volunteering, playing sport or music, or joining one of our many active student societies.