PGCE School Direct
(Primary and Secondary) Postgraduate degree
Train as a teacher based in a school of your choice, while still gaining a PGCE qualification from Roehampton and qualified teacher status.
Start Date:
September 2023
Duration:
1 year (full-time)
Number of credits:
60 credits
School:
Please note the entry requirements for School Direct routes are the same as for university-led routes. You can read the requirements for Secondary here, and the requirements for Primary here.
Postgraduate, Master's and Doctoral On-Campus Open Evening
Wednesday 1 November 2023, 5–7.30pm
University of Roehampton London is ranked top 10 in the UK for postgraduate student satisfaction (PTES 2022)
Ofsted rates our primary age courses as "Outstanding" (2023 report).

Successful completion will give you 60 master's level credits, which can be carried forward to further study within a window of five years.

Roehampton offers an unusually wide range of secondary subject specialisms and has training partnerships - primary and secondary - with over 150 schools.
Course and Module Details
Overview:
What is School Direct?
School Direct is a government-led initiative that seeks to place schools at the centre of Initial Teacher Education (ITE). Working with University of Roehampton, our partner schools take a leading role in recruiting trainee teachers and in designing and delivering the training programme.
There are two possible routes if you are thinking of training via School Direct:
School Direct Training Programme (salaried)
This is open to high quality graduates, often to people coming to teaching from other careers. Applications are made to individual schools or alliances of schools. The schools pay a salary based on that of an unqualified teacher but there is no government bursary paid for secondary specialisms that attract a bursary for those on the tuition fee route. Trainees carry out training both at Roehampton and within their school alliance.
School Direct Training Programme (tuition fee)
This route is open to all high quality graduates. Applications are made to individual schools or alliances of schools. The trainee can receive a bursary from the government at a level determined by the subject/phase of training and the trainee's degree class. Trainees carry out training at Roehampton and within their school alliance.
Both routes lead to a PGCE with 60 Master's credits on successful completion. There will be three assignments across the year, each leading to 20 Masters level credits. You will spend at least 120 days in school over the year long programme, and will also attend classes at Roehampton. Your main placement will be in the school that you have applied to and there will also be a shorter placement in another school which will add breadth to the experience.
You will be visited in school by a university tutor, and you will have a mentor in school. The training at Roehampton will enable you to reflect upon your practice within the broad context of educational theory so that you will feel equipped to teach in any school.
Course subject to curriculum review

These modules are those we currently offer and may be subject to change each year.
Indicative Timetable
A PGCE is a full time commitment from the first week of September to mid-July, whether you take the university-led or the school direct route. School direct trainees will be in their host schools all day four days a week throughout term time, and on campus at Roehampton on the fifth day from 9am - 5pm.
How to apply
If you wish to start your PGCE in September 2022 you will be able to browse all available courses from 9am on Tuesday 5 October, and you can submit your application from 9am on Tuesday 12 October, on this page. Please note that UCAS no longer handles applications for teacher training. Before 5 October you can access a lot of useful information on the Get Into Teaching website.
Need help before you apply?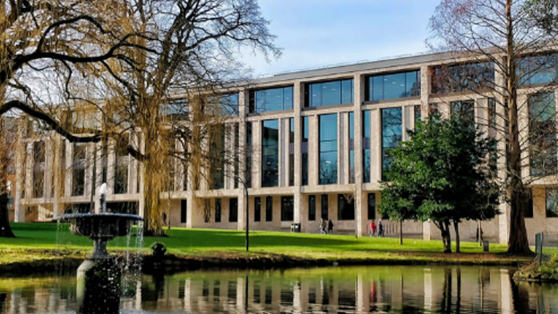 Doing all we can to support our students' lives at Roehampton
At Roehampton, we can offer all new students the opportunity to live in accommodation on our beautiful parkland campus, including affordable and high-end options.
We offer scholarships, provide hardship funding and help you find advice on managing your finances while you study.
We provide plenty of opportunities for you to get involved, through volunteering, playing sport or music, or joining one of our many active student societies.