Screenwriting
Postgraduate degree
Whether you're a playwright, fine artist or producer, you'll develop your screenwriting skills with hands-on work and personal tuition.
Start Date:
September 2023
Duration:
1 year (full-time)
2 years (part-time)
Degree Type:
MA/PGDip/PGCert

Number of credits:
MA: 180 credits
PGDip: 120 credits
PGCert: 60 credits
School:
Specific entry requirements
Applicants must submit a short portfolio submission of written work (eg. complete short screenplay of 15-30 pages) showing creative aptitude and familiarity with standard screenwriting format. Applicants are also invited to submit supplementary materials, such as evidence of writing research, character biographies, treatments, etc.
Postgraduate, Master's and Doctoral On-Campus Open Evening
Wednesday 8 February 2023, 5–7:30pm
University of Roehampton London is ranked top 10 in the UK for postgraduate student satisfaction (PTES 2022)
Taught by working professional screenwriters.

Learn about different methodologies, cultural approaches and psychologies of screenwriting.

Themed blocks that develop voice, improve writing, and package your work for industry.

An industry-directed postgraduate course combining writing and professional engagement.
Course and Module Details
Overview:
Our MA Screenwriting will help you to develop personal voice in your writing, create distinctive and high-quality work, and to take that work from concept to industry-ready screenplay. Our unique approach combines technical practice with academic theory. The programme is flexible in its format and divided into three blocks; voice, writing and pitching, allowing you to focus on the areas that interest you the most. Our aim is to bring the most out of the individual talent of each writer.
You'll be encouraged to develop your own writer's voice – that deep-seated, often hidden message that urges you not just to write, but to write about the things that move you. Writing from an emotional, often psychological space offers freedom to the writer and greater engagement from an audience.
You'll learn how to develop this voice and learn how the screenwriter is an ethnographer, paying close attention to descriptions of peoples and cultures, considering their customs, habits and mutual differences. You will also learn how to make your screenwriting stand out, using non-traditional, decolonised, less Western-focused forms, applicable from the gallery space to the theatre.
Whether you're a playwright, fine artist or producer, you'll develop your screenwriting skills with hands-on work and personal tuition that will result in a full feature or TV pilot screenplay of 60-100 pages, from concept to second draft. You will learn about sensory ethnography, underground screenwriting, the development of voice, different forms of screenwriting and the importance of packaging your work. You will graduate with a piece of work of a standard you will be able to present not just to industry, but within your field of specialisation.
Finally, you'll learn how to package your script and pitch your work. You will learn about industry requirements so you can ensure your work is coherent, accessible, professionally presented and noticeable. This includes live pitching sessions, development funding applications, guest lectures from industry speakers, and field trips.
The MA is for both recent graduates and mature students who wish to take their writing to the next level, and to be able to engage with the film industry as screenwriters, writer-directors, creative producers, translators or script editors.
While the programme is mostly taught on campus, all lectures, workshops and table reads will be live-streamed and/or recorded, allowing full remote delivery for students unable to attend in person.

These modules are those we currently offer and may be subject to change each year.
Tuition fees and funding
September 2023 entry tuition fees
Year 1 fees, see links in table below for more information.
September 2023 funding
Career Options
Graduates from this programme will be well equipped to work in independent film as well as the wider film and TV industries. Career paths include screenwriter, script editor, script translator, film critic, creative producer, artist in lens-based media (gallery distribution), independent filmmaker.
How to apply
Postgraduate programmes
You can now apply for any programme for any entry point in 2023.
All postgraduate taught applications can be made via our online application form.
If you need any help or advice with your application, or just want to ask us a question before you apply, please do not hesitate to contact us.
International students
Please note that most international applicants have to pay a deposit before securing their place.
See our Finance pages for more details
Postgraduate application process FAQs
Need help before you apply?
Research conducted in the School of Arts covers a wide range of diverse and innovative arts practices, from dance and drama to journalism, film, media, linguistics and computing. Our School of Arts is divided into three subject areas: Dance; Drama, Theatre and Performance; and Communication, Culture and Media. Click here to view our research page.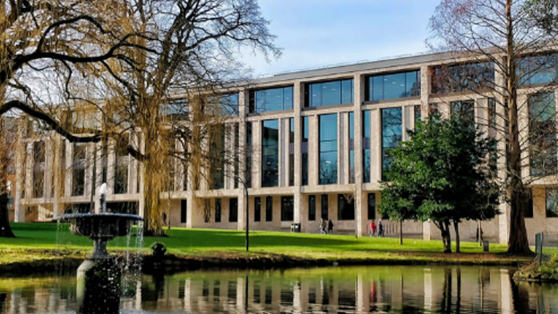 Doing all we can to support our students' lives at Roehampton
At Roehampton, we can offer all new students the opportunity to live in accommodation on our beautiful parkland campus, including affordable and high-end options.
We offer scholarships, provide hardship funding and help you find advice on managing your finances while you study.
We provide plenty of opportunities for you to get involved, through volunteering, playing sport or music, or joining one of our many active student societies.