Sport and Exercise Nutrition
Postgraduate degree
Discover the science behind sport, exercise, metabolism and nutrition, and how to apply this to the exerciser and the athlete.
Start Date:
September 2022
Duration:
1 year (full-time)
Number of credits:
180 credits
School:
Specific entry requirements
Applicants should have a 2:2 or higher Bachelor degree in Sport Science Studies, Nutrition or dietetic, human and medical science or a related science-based degree. Candidates offering appropriate experiential knowledge and skills may also be considered.
Postgraduate, Master's and Doctoral On-Campus Open Evening
Wednesday 9 November 2022, 5–7:30pm
Benefit from our state-of-the-art laboratory facilities where you can develop the practical knowledge of advanced laboratory techniques.

Combine enhanced scientific knowledge with the practical skills to work in applied settings.

Critically examine the latest assessment methods and discover their practical applications within physiology, metabolism and biochemistry.

Become part of our active research community, and join departmental seminars discussing the latest sports and exercise research.
Course and Module Details
Overview
Sports nutrition is developing rapidly, as its importance is pivotal to supporting athletic performance. The programme will give you an in-depth understanding of the science in sports and exercise nutrition, allowing you to drive forwards your own interests through research and practice, with an emphasis on applying scientific analysis in clinical settings.
Sport and Exercise nutrition is a discipline that combines physiology, metabolism, biochemistry and nutrition. This programme balances theory and research with practical applications to help you develop your expertise.
The programme draws upon our excellent postgraduate Sport and Exercise and Clinical Nutrition programmes. Your modules will give you an understanding of topics that are at the cutting edge of sports and exercise nutrition. This includes the psychology of physical activity where you'll explore the physical and psychological impact of the lack of exercise and how to change these behaviours, advanced laboratory skills, as well as a comprehensive understanding of research methods, for you to apply to your own research project.
You'll learn the essential foundations of human metabolism and physiology and how you can alter an athlete's health and performance through exercise and nutrition interventions. Across a mixture of lectures, seminars and practical laboratory sessions you'll understand how to implement performance nutrition and ways to treat and prevent injury and disease. You will explore the links between exercise and energy expenditure, the role of supplements on exercise performance, how exercise can improve mental health, and the limitations to exercise performance.
The programme has a strong focus on developing skills to help you in future employment in this field. By the end of your postgraduate degree you'll be able to make informed decisions in the practice of sport and exercise nutrition based upon a sound scientific rationale, to aid you in pursuing a career in both research and applied sport and exercise nutrition.
You can hear from some of our academics on the Human Performance and Health Podcast Series. Here they help to bridge the gap between hard science and its application, discussing how we use new data and literature to improve our knowledge and application in the real word.

These modules are those we currently offer and may be subject to change each year.
Indicative Timetable
Students on this course are normally in Tuesdays and Friday (all day).
Contact us for further information.
Tuition fees and funding
September 2022 entry tuition fees
Year 1 fees, see links in table below for more information.
September 2022 funding
Career Options
The specialist modules and core skills on this course will prepare you for a number of different career pathways.
These include working in elite and professional sport, in sports clubs and gyms, as a specialist in public health nutrition or food and nutrition companies, or working as a self-employed specialist consultant, as well as undertaking further research at doctoral level. The programme also equips graduates with the transferable and analytical skills for a diverse range of careers outside of Sport and Exercise Sciences
How to apply
Postgraduate programmes
You can apply now for any programme starting in April or September 2022.

All postgraduate taught applications can be made via our online application form.
If you need any help or advice with your application, or just want to ask us a question before you apply, please do not hesitate to contact us.
International students
Please note that most international applicants have to pay a deposit before securing their place.
See our Finance pages for more details
Postgraduate application process FAQs
More Information
A series of lectures discussing some of the latest research and information in metabolism are available to view on YouTube here. These are hosted by Dr Richard Mackenzie, programme convener for Sports and Exercise Nutrition, and feature leading researchers in Human Nutrition & Exercise Physiology from around the world.
Need help before you apply?
prev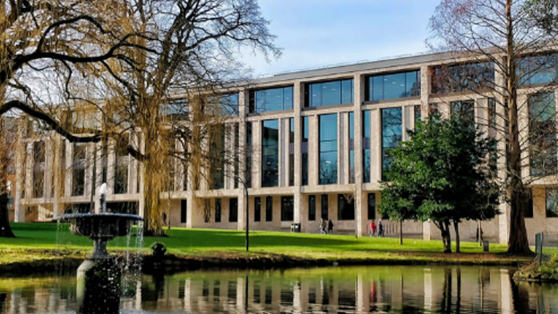 Doing all we can to support our students' lives at Roehampton
At Roehampton, we can offer all new students the opportunity to live in accommodation on our beautiful parkland campus, including affordable and high-end options.
We offer scholarships, provide hardship funding and help you find advice on managing your finances while you study.
We provide plenty of opportunities for you to get involved, through volunteering, playing sport or music, or joining one of our many active student societies.