Sport and Exercise Science

(Pathways in Biomechanics, Physiology or Psychology) Postgraduate degree
Specialise in either Biomechanics, Physiology or Psychology on our research-intensive programme that provides an excellent platform for progression to PhD-level study.
Start Date:
September 2022
Duration:
Full-time: 1 year (12 months)
Part-time: 2-6 years (24-72 months)
Number of credits:
MRes: 180 credits
Postgraduate Certificate: 60 credits (exit award)
School:
Specific entry requirements
2:1 or higher Bachelor's degree in Sport Science/Studies or a related science-based degree.
Postgraduate, Master's and Doctoral On-Campus Open Evening
Wednesday 9 November 2022, 5–7:30pm
Specialise in either Biomechanics, Physiology or Psychology.

Have the opportunity to take voluntary work placements at leading organisations. Previous placements include Crystal Palace Football Club, Harlequin's Rugby Football Club Internship and Guy's and St Thomas' Hospital.

Develop the practical knowledge of advanced laboratory techniques in our world-class laboratories.

Research-intensive programme that provides an excellent platform for progression to PhD-level study.

Become part of an active group of researchers, and join departmental seminars discussing the latest sports and exercise research.
Course and Module Details
Overview
This MRes is a tailored programme of study enabling you to work closely with supervisors in your area of interest. This programme has been designed to allow you to specialise in either Psychology, Physiology or Biomechanics and to undertake your own independent research.
The Sports and Exercise Science masters in research (MRes) at the University of Roehampton provides you with essential tools to make the transition from postgraduate study to further study (PhD) or employment.
You will undertake an extensive research dissertation which will give you the opportunity to perform focused research, informed and framed by theoretical understanding, and to develop the discipline-specific skills and understanding of the processes required for good research practice. To help inform your dissertation, you will also complete the Research Methods module and be paired with a project supervisor who is an expert in your chosen topic.
You will develop an enhanced understanding of the key concepts, principles and theories in your chosen area of Sport and Exercise Science Research. You will also gain the conceptual, practical and analytical framework for research and employment in the field of Sport and Exercise Science, while developing your ability to conduct a substantial piece of original research and present it in a variety of formats.
As students will work closely with an expert in their chosen field of research, prospective students can contact potential supervisors to discuss their area of research prior to starting the programme. Applications will only be considered if you have a proposed Research Project and supervisor at the time of application. You can find out about potential supervisors and their research interests here. Please note, honorary members cannot be supervisors and should not be contacted.

These modules are those we currently offer and may be subject to change each year.
Tuition fees and funding
September 2022 entry tuition fees
Year 1 fees, see links in table below for more information.
September 2022 funding
Career Options
This programme successfully prepares graduates to take up positions such as Exercise Physiologists, Biomechanists, Performance Consultants, PhD students, Researchers, Health Care Professionals, Lecturers and Data Analysts. The programme also equips graduates with the transferable and analytical skills for a diverse range of careers outside of Sports and Exercise Sciences.
How to apply
Postgraduate programmes
You can apply now for any programme starting in April or September 2022.

All postgraduate taught applications can be made via our online application form.
If you need any help or advice with your application, or just want to ask us a question before you apply, please do not hesitate to contact us.
International students
Please note that most international applicants have to pay a deposit before securing their place.
See our Finance pages for more details
Postgraduate application process FAQs
Need help before you apply?
prev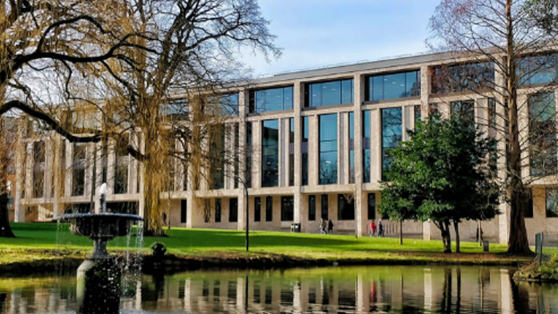 Doing all we can to support our students' lives at Roehampton
At Roehampton, we can offer all new students the opportunity to live in accommodation on our beautiful parkland campus, including affordable and high-end options.
We offer scholarships, provide hardship funding and help you find advice on managing your finances while you study.
We provide plenty of opportunities for you to get involved, through volunteering, playing sport or music, or joining one of our many active student societies.