Dance Practice and Performance
Postgraduate degree
Develop your dance practice and performance skills by approaching them as research processes on this practice-research based programme.
Start Date:
September 2023
Duration:
1 year (full-time)
Number of credits:
180 credits
School:
Specific entry requirements
Applicants are required to provide a link to a short film (10 minutes maximum) of them dancing. This can be a solo dance, or an excerpt from a class or performance setting where the applicant is clearly identified in the film. The work should be accompanied by a short written statement (<250 words) which reveals the applicant's interest in developing their performance practice.
University of Roehampton London is ranked top 10 in the UK for postgraduate student satisfaction (PTES 2022)
Roehampton is rated No. 1 for dance research in the UK (Research Excellence Framework 2014).

Engage with dance artists, scholars and teachers with a wealth of experience.

Connect with our lively international postgraduate dance community.

Enjoy our beautiful campus which is within easy reach of London's cultural attractions
Course and Module Details
Overview
This practice-research based programme will encourage you to approach performance as a critical practice and to relish the complex contextual relationships that exist in making and performing dances. You will explore your role as a collaborator in performance-making as one of agency and empowerment in a supportive environment.
You will be encouraged to develop and test new ideas and skills through your practice-research in order to imagine how they relate to training, practice, performance-making, dance philosophy and dramaturgy. You will be supported by the mentorship and teaching of experienced staff in our modern studios and you will have the opportunity to work with in-house and visiting artists, scholars and a diverse community of peers.
Using a framework of philosophical and aesthetic inquiry, the programme offers a unique perspective to explore the concepts, assumptions and theories which underpin and inform dance practice and discourse. These ideas will be explored further during your encounters with performance, devising dance and learning dance repertory. You will also have access to the full range of optional modules which are offered to all our postgraduate students.
The School is home to the internationally-recognised Centre for Dance Research which gives students rich opportunities to investigate a broad range of cultural, artistic and embodied inquiry. These activities are positioned as critical, scholarly, embodied and creative in order to equip students for original and independent approaches to dance performance.
We are within easy reach of London and its vibrant arts and culture and our campus has superb studios and a well-resourced theatre for dance students. We have excellent links with dance companies and creative organisations which enable us to provide stimulating workplace visits.

These modules are those we currently offer and may be subject to change each year.
Tuition fees and funding
September 2023 entry tuition fees
2023/24 entry funding
Career Options
The knowledge and skills gained from the programme will support careers which involve performance, choreography, dramaturgy, community dance practice, and commissioning dance. The programme also opens up the opportunity for further study for a practice as research PhD.
How to apply
Postgraduate programmes
You can now apply for any programme for any entry point in 2023.
All postgraduate taught applications can be made via our online application form.
If you need any help or advice with your application, or just want to ask us a question before you apply, please do not hesitate to contact us.
International students
Please note that most international applicants have to pay a deposit before securing their place.
See our Finance pages for more details
Postgraduate application process FAQs
Need help before you apply?
Research conducted in the School of Arts covers a wide range of diverse and innovative arts practices, from dance and drama to journalism, film, media, linguistics and computing. Our School of Arts is divided into three subject areas: Dance; Drama, Theatre and Performance; and Communication, Culture and Media. Click here to view our research page.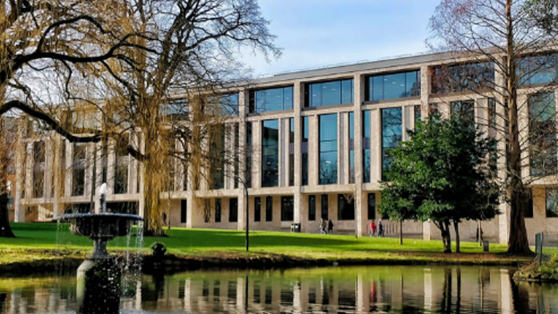 Doing all we can to support our students' lives at Roehampton
At Roehampton, we can offer all new students the opportunity to live in accommodation on our beautiful parkland campus, including affordable and high-end options.
We offer scholarships, provide hardship funding and help you find advice on managing your finances while you study.
We provide plenty of opportunities for you to get involved, through volunteering, playing sport or music, or joining one of our many active student societies.