Valuing One Another: Inclusion and Diversity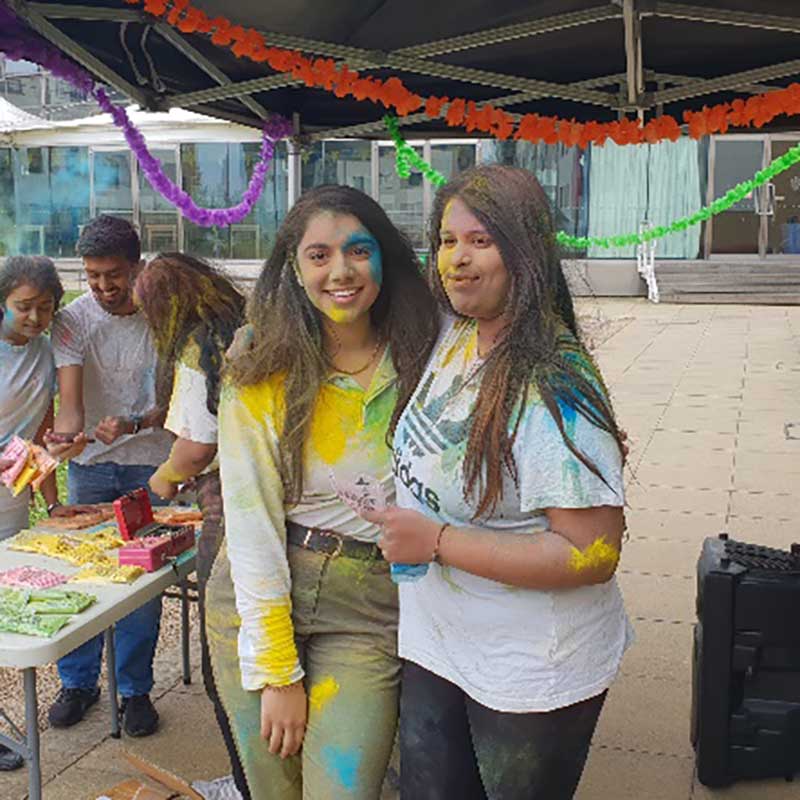 Celebrating Holi (Hindu festival) in the Quad, Southlands
Every member of Southlands College should expect to feel loved – embraced by our whole community as a unique and utterly special person. Each individual has the potential to change the world and to make society that bit better for us all. We want to make sure you realise that potential and that you encourage everyone around you to do the same. At Southlands, we hope to provide a range of resources and activities to enable this to happen.
At Southlands and across the university, students from minority groups and communities under-represented in Higher Education can find both specialist support and also supportive social communities.
If you are part of the LGBTQ+ community, a student of colour, a mature student, a disabled student, a student with caring responsibilities, a person of faith, or a member of any special community, you will have access to support services, student societies, and a programme of events designed for you. Contact one of the college team, visit the university website, or visit the Students' Union to find out more.
For specialist wellbeing support to the LGBTQ+ community, contact the Roehampton LGBTQ+ Network.
The Roehampton Students' Union also has a number of part-time officers who hold a role to guide you to specific communities. For example, BAME Officer, International Officer, Off-Campus Officer, Mental Health Officer, and many more. Find out how to reach them by visiting: https://www.roehamptonstudent.com/officers/
The university's Student Code of Conduct provides a framework for the behaviour of our community, as do our statements and policies on equality, diversity and inclusion. Roehampton is an extremely friendly and diverse community, but we know that nowhere is perfect. Never hesitate to approach a member of the college staff team if you experience discrimination, bullying or unfair treatment of any kind. We will do all that we can to support you.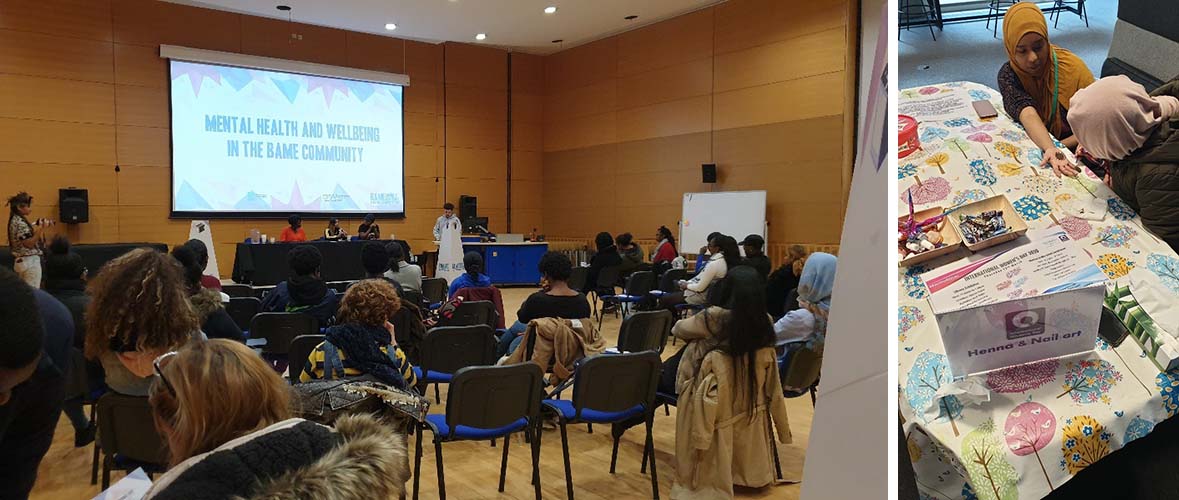 Mental Health and Wellbeing in the BAME Community event (left) and on International Women's Day a variety of activities were held at Southlands (right)