Cell Biomedicine
Postgraduate degree
This innovative masters degree offers a fascinating opportunity to study modern and topical research areas in Cell Biomedicine.
Start Date:
September 2023
Duration:
1 year (full-time)
Number of credits:
180 credits
School:
Postgraduate, Master's and Doctoral On-Campus Open Evening
Wednesday 1 November 2023, 5–7.30pm
University of Roehampton London is ranked top 10 in the UK for postgraduate student satisfaction (PTES 2022)
Develop advanced research skills required in preparation for your career within biomedical research, a clinical environment, or in the health industry.

Collaborate with leading, internationally renowned experts in the field who will teach topical and current issues in biomedicine.

Conduct your own research project in our state-of-the-art molecular biology laboratories.
Course and Module Details
Overview
This postgraduate degree will provide you with advanced research training in medical aspects of cell biology and pathology through the completion of your own lab-based research project.
With a focus on research methods, you will take your skills to the next level in producing your own research design, and developing your understanding of ethics in research projects and best practice in handling statistical datasets. The programme includes a variety of subject-specific lectures, seminars, tutorials and practical work that will keep you up-to-date with the current advances in the field. You will learn the theoretical and technological aspects of cellular biomedicine and their practical applications within industry.
You will be taught by enthusiastic research-active experts in the field who conduct research in a diverse range of topics that you can choose to study such as cellular and molecular mechanisms of cancer, microbial resistance to antibiotics, immune mechanisms of disease, stem cell research and molecular modelling in cell biology.
You will conduct your research project in our state-of-the-art laboratories equipped with microscopy analysers, autoradiography, flow cytometry, high sensitivity HPLC and LC-MS, and neural stem cell and tissue culture facilities.

These modules are those we currently offer and may be subject to change each year.
Indicative Timetable
Students on this course are normally in Thursday and Friday all day.
Contact us for further information.
Tuition fees and funding
September 2023 entry tuition fees
2023/24 entry funding
Career Options
This postgraduate programme provides both a solid academic basis and practical hands-on experience in the area of cellular biomedical sciences. It will prepare you for careers in academia, clinical research, the health industry or within government organisations.
How to apply
Postgraduate programmes
You can now apply for any programme for any entry point in 2023.
All postgraduate taught applications can be made via our online application form.
If you need any help or advice with your application, or just want to ask us a question before you apply, please do not hesitate to contact us.
International students
Please note that most international applicants have to pay a deposit before securing their place.
See our Finance pages for more details
Postgraduate application process FAQs
Need help before you apply?
prev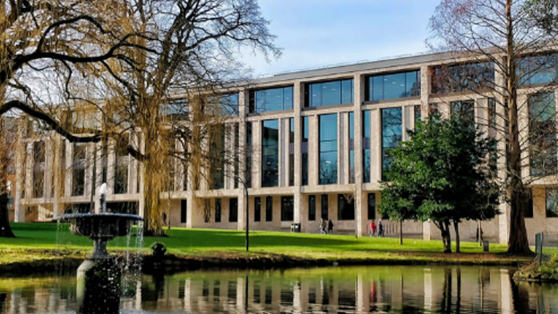 Doing all we can to support our students' lives at Roehampton
At Roehampton, we can offer all new students the opportunity to live in accommodation on our beautiful parkland campus, including affordable and high-end options.
We offer scholarships, provide hardship funding and help you find advice on managing your finances while you study.
We provide plenty of opportunities for you to get involved, through volunteering, playing sport or music, or joining one of our many active student societies.