Choreomundus: International Master in Dance Knowledge, Practice and Heritage
Postgraduate degree
An Erasmus Mundus programme that investigates dance and other movement systems as intangible cultural heritage.
Start Date:
September 2023
Duration:
2 years (full-time)
Number of credits:
180 credits
School:
University of Roehampton London is ranked top 10 in the UK for postgraduate student satisfaction (PTES 2022)
Roehampton is rated No. 1 for dance research in the UK (Research Excellence Framework 2014).

An impressive national and global reputation which attracts students and dance artists from all over the world.

Study with scholars who are leading experts in their field.

A unique programme offered by a consortium of four internationally renowned universities.
Course and Module Details
Overview:
Choreomundus, an Erasmus Mundus programme, is offered by a consortium of four universities (in Norway, France, Hungary and the UK) recognised for their leadership in the development of innovative curricula for the analysis of dance. To apply, please visit the website.
Founded by Professors Egil Bakka, Georgiana Wierre-Gore, László Felföldi, and the late Professor Andrée Grau, the Choreomundus programme will help you make sense of intangible heritage within the postcolonial, culturally diverse world of the 21st century.
Delivered in connection with the local groundbreaking Masters in ethnochoreology/dance anthropology in each of the four universities, this unique two-year course will engender an appreciation of dance that is comparative, crosscultural, applied and embodied.
The universities that participate in this programme are: Université Clermont Auvergne (UCA), Clermont-Ferrand, France, as the coordinating institution; the Norwegian University of Science and Technology, Trondheim (NTNU); the University of Szeged, Hungary; and the University of Roehampton.
In the first semester, all students start in France for an induction and an intensive course. For the rest of the first academic year, they are divided between NTNU Trondheim and the University of Szeged, Hungary, and then spend their third semester in France, and the fourth and final semester at the University of Roehampton. Students who successfully complete the programme will be awarded a joint Masters degree from all four universities.
Roehampton's School of Arts and Digital Industries is home to the internationally recognised Centre for Dance Research, which foregrounds the research of dance as cultural and artistic expression beyond, and including, theatre performance. Through seminars, forums and conferences involving staff and international invited guests, the Centre supports a compelling research culture.
We also have excellent links with dance companies and creative organisations. In easy reach of London's vibrant dance scene, the campus has superb studios, an excellent new library and a state-of-the-art theatre for dance students.

These modules are those we currently offer and may be subject to change each year.
Indicative Timetable
Students on this course 1st year is in a different university (NTNU Trondheim and UBP Clermont Ferrand).
Contact us for further information.
Tuition fees and funding
September 2023 entry tuition fees
Year 1 fees, see links in table below for more information.
2023/24 entry funding
Career Options
This course prepares graduates for employment in the cultural, heritage and tourist industries including festival and museums, as well as in educational contexts dealing with cultural transmission at local, regional and national levels.
How to apply
Postgraduate programmes
You can now apply for any programme for any entry point in 2023.
All postgraduate taught applications can be made via our online application form.
If you need any help or advice with your application, or just want to ask us a question before you apply, please do not hesitate to contact us.
International students
Please note that most international applicants have to pay a deposit before securing their place.
See our Finance pages for more details
Postgraduate application process FAQs
Need help before you apply?
Research conducted in the School of Arts covers a wide range of diverse and innovative arts practices, from dance and drama to journalism, film, media, linguistics and computing. Our School of Arts is divided into three subject areas: Dance; Drama, Theatre and Performance; and Communication, Culture and Media. Click here to view our research page.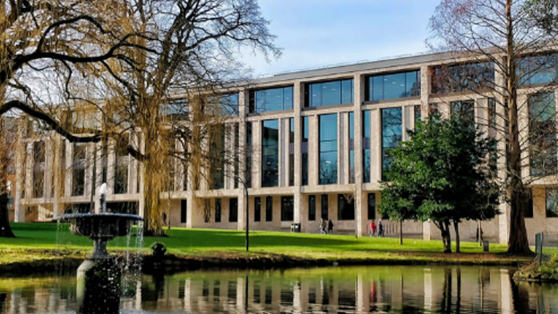 Doing all we can to support our students' lives at Roehampton
At Roehampton, we can offer all new students the opportunity to live in accommodation on our beautiful parkland campus, including affordable and high-end options.
We offer scholarships, provide hardship funding and help you find advice on managing your finances while you study.
We provide plenty of opportunities for you to get involved, through volunteering, playing sport or music, or joining one of our many active student societies.