Clinical Neuroscience
Postgraduate degree
This cutting-edge MSc Clinical Neuroscience offers an exciting opportunity to study modern neuroscience with a focus on clinical implications.
Start Date:
September 2023
Duration:
1 year (full-time)
2-4 years (part-time)
Degree Type:
MSc/PGDip/PGCert

Number of credits:
MSc: 180
PGDip: 120
PGCert: 60
School:
Specific entry requirements
Applicants should have a UK 1st, 2:1 or 2:2, or international equivalent in a relevant subject.
Relevant subjects include: all Biological and Health Sciences (e.g. biology, health, Biomedical sciences), Medicine, Medical Sciences, Psychology, Pharmacy and Neuroscience.
In addition, healthcare professionals with substantial vocational experience would be considered even if they fell just below the criteria above.
University of Roehampton London is ranked top 10 in the UK for postgraduate student satisfaction (PTES 2022)
One of the longest running postgraduate programmes in clinical neuroscience in the UK.

It will give you an insight into recent advances in neurosciences of relevance to neurological and neuropsychiatric diseases.

The programme is recognised by the Federation of Neuroscience Societies (FENS) and included in the Network of European Neuroscience Schools (NENS), which is the highest accolade in European neuroscience teaching.
Course and Module Details
Overview:
Gain a strong foundation in understanding the mechanisms and treatments of neurological and neuropsychiatric diseases.
This programme is designed for students from a range of backgrounds, who are interested in pursuing a career in neuroscience. You will develop a detailed understanding of modern theory and concepts relating to brain research and neuroscience and the application of these principles in the treatment of brain disorders. This course places emphasis on the clinical relevance of recent developments in neuroscience.
The development of your research methods skills is an integral part of the course. You will further your understanding of applied neuroscience with a research project which will develop your data handling and analysis skills, use of applied theory and statistics. 
You'll be introduced to a diverse range of topics and will have the chance to focus on areas that interest you. Examples of topics that you might cover include: clinical relevance of recent developments in neuroscience, brain imaging techniques and their applications in neurology and psychiatry, neurobiological mechanisms of human brain disorders, effects of nutrition and addiction on brain function, and research methods. You will also discuss ethical issues in clinical neuroscience and develop your ability to critically evaluate current developments in clinical brain research, which are relevant to healthcare.
You'll work with academics who are currently investigating a range of topical issues such as the addictive nature of new psychoactive substances, effects of stress on the brain regulatory systems and the mechanisms of brain cell death and repair using neural stem cells. You'll also be welcome to attend additional research seminars and discussions on topical developments in neuroscience and health sciences, led by experts.
MSc Clinical Neuroscience is recognised by the Federation of Neuroscience Societies (FENS) and included in the Network of European Neuroscience Schools (NENS), which is the highest accolade in European neuroscience teaching.
This programme can accommodate students from a range of backgrounds including new graduates from life sciences or psychology as well as health professionals who hold non-traditional qualifications. The programme options of PG Diploma or PG Certificate can be useful to health professionals who wish to refresh update theory knowledge without the commitment of conducting a research project (MSc). It is also suitable for applicants from the NHS, for example neuro-nurses or therapists.

These modules are those we currently offer and may be subject to change each year.
Indicative Timetable
Students on this course are normally in Thursday and Friday all day.
Contact us for further information.
Tuition fees and funding
September 2023 entry tuition fees
Year 1 fees, see links in table below for more information.
2023/24 entry funding
Career Options
This postgraduate programme will prepare you for careers in healthcare, research and academia, the NHS or private sector, and the pharmaceutical industry. You could also go onto further academic study at PhD level.
How to apply
Postgraduate programmes
You can now apply for any programme for any entry point in 2023.
All postgraduate taught applications can be made via our online application form.
If you need any help or advice with your application, or just want to ask us a question before you apply, please do not hesitate to contact us.
International students
Please note that most international applicants have to pay a deposit before securing their place.
See our Finance pages for more details
Postgraduate application process FAQs
Need help before you apply?
prev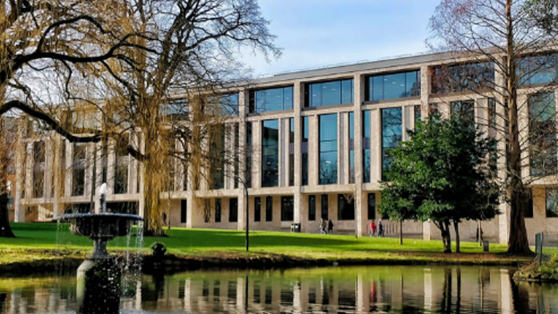 Doing all we can to support our students' lives at Roehampton
At Roehampton, we can offer all new students the opportunity to live in accommodation on our beautiful parkland campus, including affordable and high-end options.
We offer scholarships, provide hardship funding and help you find advice on managing your finances while you study.
We provide plenty of opportunities for you to get involved, through volunteering, playing sport or music, or joining one of our many active student societies.