Clinical Nutrition
Postgraduate degree
Gain the skills to help improve people's health and well-being in the context of the malnutrition, obesity, metabolic response to injury and chronic disease.
Start Date:
September 2023
Duration:
1 year (full-time)
2-4 years (part-time)
Degree Type:
MSc/PGDip/PGCert

Number of credits:
MSc: 180
PGDip: 120
PGCert: 60
School:
Specific entry requirements
Entry on to this course requires an undergraduate degree in a related discipline. If you are unsure if your degree qualifies please contact us.
Postgraduate, Master's and Doctoral On-Campus Open Evening
Wednesday 1 November 2023, 5–7.30pm
University of Roehampton London is ranked top 10 in the UK for postgraduate student satisfaction (PTES 2022)
Accredited by the Association for Nutrition.

Learn in state-of-the-art-laboratory facilities including biomedical and microbiology labs.

First MSc in Clinical Nutrition to be established in the UK.

Learn from specialist guest lectures from leading scientists, dietitians, clinicians and pharmacists.
Course and Module Details
Overview
This was the first MSc in Clinical Nutrition to be established in the UK and has gained an international reputation, attracting students from around the world. You will consider the patient's journey from birth to extreme age in the context of the metabolic response to injury or to chronic disease.
This course is accredited by the Association for Nutrition.
The programme is designed for all members of nutrition support teams and is also suitable for students who wish to pursue clinically-based nutrition research.
After establishing a firm foundation in physiology and the biochemistry of nutrition, this programme will cover the nutritional management for clinical conditions such as gastro-enteral problems, long-term disablement and intensive care. It also includes a focus on nutrition support in paediatric, adult, older adult and critically ill patients.
This course is perfect for nutrition support teams or those who want to pursue a career or a doctorate in clinically-based nutrition. The course will provide an important insight into contemporary developments in clinical nutrition for a wide range of healthcare professionals.
You will have access to our state-of-the art facilities and excellent laboratories including a food lab complete with sensory analysis tasting booths and specialist laboratories for physiology, microbiology and computing.
We offer a diverse range of modules to build your knowledge and enable you to focus on topics that interest you. Recent examples of these topics have included: macronutrient and micronutrient metabolism in health and disease, nutrient digestion and absorption and gastrointestinal disease, nutritional support in paediatric, adult, older adult and critically ill patients, the effect of disease on nutrition status.
Research areas that are also included in the programme are dietary management strategies in women with polycystic ovary syndrome; the role of brain–gut interaction in obesity, eating disorders, and irritable bowel syndrome; the role of the enteric nervous system in known intestinal diseases; vitamin E status in health and disease; the role of microbiota in food and nutritional systems; food bioactives for a healthy gut, brain and vascular system; the regulation of insulin secretion and glucose metabolism in health and diabetes.
Please note this programme does not lead to a qualification in the UK as a registered Dietitian. It is an accredited course with the Association for Nutrition, and does enable you to become a registered nutritionist, once you have complete two years in the nutrition field.

These modules are those we currently offer and may be subject to change each year.
Indicative Timetable
Students on this course are normally in Thursday and Friday all day.
Contact us for further information.
Tuition fees and funding
September 2023 entry tuition fees
Year 1 fees, see links in table below for more information.
2023/24 entry funding
Career Options
You could go onto a wide range of careers, including nutritionist (public sector, private commercial or independent), public health nutritionist, academia research/teaching, commercial research, NHS (various roles) and local and central government (roles in policy and health promotion). In addition, many students are already health professionals and study the course as part of their career development and specialisation.
How to apply
Postgraduate programmes
You can now apply for any programme for any entry point in 2023.
All postgraduate taught applications can be made via our online application form.
If you need any help or advice with your application, or just want to ask us a question before you apply, please do not hesitate to contact us.
International students
Please note that most international applicants have to pay a deposit before securing their place.
See our Finance pages for more details
Postgraduate application process FAQs
Need help before you apply?
prev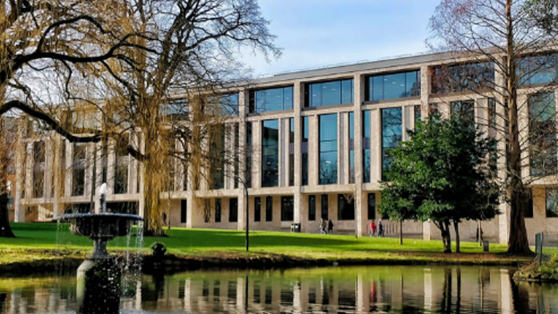 Doing all we can to support our students' lives at Roehampton
At Roehampton, we can offer all new students the opportunity to live in accommodation on our beautiful parkland campus, including affordable and high-end options.
We offer scholarships, provide hardship funding and help you find advice on managing your finances while you study.
We provide plenty of opportunities for you to get involved, through volunteering, playing sport or music, or joining one of our many active student societies.