Dramatherapy
Postgraduate degree
Become a qualified dramatherapist and learn the theory and practice of ritual and drama to facilitate healing and positive change in your clients.
Start Date:
September 2022
September 2023
Duration:
2 years (full-time)
Number of credits:
220 credits
School:
Specific entry requirements
Please read the programme information pack thoroughly before applying to this course which includes specific entry requirements, frequently asked questions and course details.
Graduate level professional qualifications in appropriate disciplines such as Occupational Therapy, Probation or Social Work are also accepted.
A minimum of one year prior clinical experience.
A sustained engagement with drama and theatre and competent theatrical skills
Appropriate personal qualities such as emotional literacy and an ability to be self-aware and open
Two references; normally one of these should be able to comment on the applicant's academic suitability and the other the applicant's professional/personal suitability for the programme
Evidence of experience, maturity and personal robustness
We also offer 20 week evening foundation courses which provide a broad oultine and introduction in the arts and play therapies.
University of Roehampton London is ranked top 10 in the UK for postgraduate student satisfaction (PTES 2022)
Approved by the Health Care Professions Council (HCPC) and leads to a nationally recognised professional qualification as a dramatherapist.

Undertake an original piece of research into dramatherapy practice.

Taught by experienced clinical practitioners and authors of dramatherapy publications, including former editor of The Dramatherapy Journal.

Our School of Psychology is the only one in Europe to offer training in all of the arts and play therapies, including dramatherapy, art and dance movement psychotherapy, music and play therapy.

Gain from unique opportunities to learn and connect with students across all arts and play therapies.
Course and Module Details
Overview
Become a qualified dramatherapist with this unique programme at Roehampton. It offers a theoretical, experiential and clinical exploration of ritual and drama for working with others to facilitate healing and positive change in a variety of clinical settings.
The MA Dramatherapy programme at Roehampton offers a ritual theatre form of dramatherapy. Influenced by key theatrical figures and explored from anthropological, political, psychological perspectives, the programme offers a clearly structured developmental learning process mirroring the clinical application of dramatherapy at various levels. 
The programme offers theatre skills, movement, working with stories and myths, Grotowski's paratheatrical techniques, crafting theatres of the psyche, working with our own internal dramas and the use of 'rites of passage' within ritual theatre. There are opportunities to work with other art forms and to learn different theoretical perspectives through embodied learning.
On this programme, you will learn to facilitate an in-depth therapeutic process for a range of client groups, and devise therapeutic performances and workshops. You will also undertake an original piece of research into dramatherapy practice. The course is approved by the Health and Care Professions Council (HCPC) and leads to a nationally-recognised professional qualification.
The programme consists of three stages, which offers a clearly structured developmental process for the clinical application of dramatherapy. In Stage One, you will be introduced to basic theatre skills and use these creatively to work with established stories and characters. This progresses into an exploration of the personal identifications that we have with stories and myths, and an understanding of the deep foundations within many cultural traditions of using ritual, drama and performance for the enhancement of health.
In Stage Two, the focus moves on to employing drama and theatre processes as vehicles for exploring our own inter-personal and internal 'dramas'.
Stage Three is where you will conduct your own piece of practical investigation or research into the literature and theory-base of dramatherapy practice. The Dramatherapy programme will provide you with a broad range of skills enabling you to pursue your own research interests across a wide spectrum of dramatherapy practice and theory.
Our research areas include individual dramatherapy in schizophrenia; perception and evaluation of therapeutic outcomes from therapist and client perspectives; the role of race, culture and gender; dramatherapy and "mentalisation" with borderline personality disorder and complex trauma; therapeutic scenarios and resistance; creativity and destructiveness; the dramatherapist; and the multidisciplinary team.
Alongside the experiential focus of the training, the programme also aims to develop the necessary understanding and reflective capacity required to practice as a professional dramatherapist. This is achieved through workshops, lecture series and clinical application seminars, as well as through assessed clinical placements.
For more information about this course, including the application process,  entry requirements and finances, please refer to the programme information pack.

These modules are those we currently offer and may be subject to change each year.
Indicative Timetable
Students on this course are normally in Thursday and Friday all day and some weekends.
Contact us for further information.
Tuition fees and funding
September 2022 entry tuition fees
Full-time (2 years)
UK
EU and International

Fees per year


£9,000

Fees per year


£13,786

Total fees for the course


£18,000

Total fees for the course


£27,572
September 2022 funding
Career Options
Dramatherapists are employed across the spectrum of health and social care, education and forensic services. Dramatherapists may also operate in private therapy, training and consultancy practice.
How to apply
Postgraduate programmes
You can apply now for any programme starting in April or September 2022.

All postgraduate taught applications can be made via our online application form.
If you need any help or advice with your application, or just want to ask us a question before you apply, please do not hesitate to contact us.
International students
Please note that most international applicants have to pay a deposit before securing their place.
See our Finance pages for more details
Postgraduate application process FAQs
Short Courses
We also offer weekend introductory courses, 5 day Summer Schools, and 20 week part time evening Foundation Courses which provide a useful background in related professions. For more information, see our Psychology Short Courses.
Need help before you apply?
prev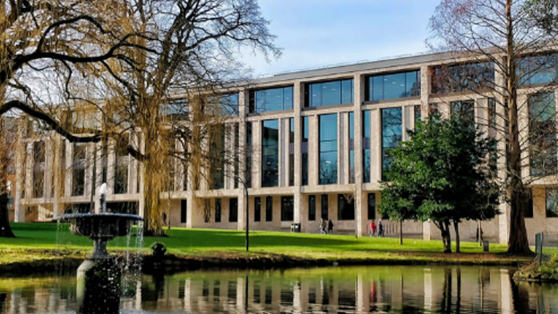 Doing all we can to support our students' lives at Roehampton
At Roehampton, we can offer all new students the opportunity to live in accommodation on our beautiful parkland campus, including affordable and high-end options.
We offer scholarships, provide hardship funding and help you find advice on managing your finances while you study.
We provide plenty of opportunities for you to get involved, through volunteering, playing sport or music, or joining one of our many active student societies.