Ecology, Evolution and Behaviour
Postgraduate degree
Develop your understanding of the natural world by conducting an in-depth research project in a topic you are passionate about within ecology, evolution or behaviour.
Start Date:
September 2023
Duration:
1 year (full-time)
2 years (part-time)
Number of credits:
180 credits
School:
Students should get in touch with a potential supervisor when they are developing an application to discuss potential research project topics. Potential supervisors and research projects can be found here.
Specific entry requirements
2.1 degree (or international equivalent) in a relevant subject. Applicants with a 2.2 degree will also be considered if they have higher marks in relevant modules, e.g. final year research project, final year modules in ecology/evolution/behaviour topics. Other relevant professional experience will also be considered.
University of Roehampton London is ranked top 10 in the UK for postgraduate student satisfaction (PTES 2022)
Develop and conduct a substantial independent research project over the entire duration of the programme.

One-to-one support from world-leading research-active experts in ecology, evolution and behaviour.

Staff are part of a vibrant and dynamic research community with links to research projects and institutions across the world.

Develop advanced skills in analysis, scientific writing and project management.

Excellent preparation for further careers in academic, non-academic and commercial sectors.
Course and Module Details
Overview
The ecology, evolution and behaviour of organisms are key elements of the natural world we see around us. Improving our knowledge of these topics is important in mitigating the impacts of environmental change, improving food and water security, increasing animal welfare and explaining the diversity of life we see across the globe.
This research master's gives you the opportunity to develop your understanding of the natural world by undertaking an independent research project in a topic within ecology, evolution or behaviour.
You will undertake this research project with the support of a dedicated research-active supervisor who is an expert in the field. They will guide and support you as you develop and conduct your project, giving you the opportunity to take ownership of a piece of research that you are passionate about. Supervisors will be members of staff from the dynamic and vibrant research community within the School of Life and Health Sciences. This includes world-leading researchers from the Centre for Research in Ecology, Evolution and Behaviour and the Centre for Research in Evolutionary, Social and Interdisciplinary Anthropology. Details of potential supervisors and research projects can be found here. When you're developing your application, you should in touch with a potential supervisor to discuss potential research project topics.
With the support and guidance of this supervisor, you'll spend the full duration of the programme conducting your research project. This includes developing hypotheses and predictions, collecting data, analysing these data and presenting these data in a final written report. This final report includes a paper suitable for submission to a peer-reviewed scientific journal and a press release to promote your project's findings. 
The programme will provide you with an in-depth knowledge of your chosen topic. In addition, it also places an emphasis on providing you with transferrable skills in areas such as project management, data analysis and communication that will help you develop a future career in further research, non-academic or commercial sectors. You can find out more on the course's Twitter and Instagram pages.
You'll also receive dedicated training in research methods. This includes learning skills in scientific project design, data analysis and scientific reporting. Dedicated sessions are also provided in transferrable skills such as scientific communication, grant writing, CV writing and interview preparation.

These modules are those we currently offer and may be subject to change each year.
Tuition fees and funding
September 2023 entry tuition fees
Year 1 fees, see links in table below for more information.
2023/24 entry funding
Career Options
This course provides students with preparation for a wide range of future careers. These include careers in further research (e.g. PhDs), conservation projects and organisations, animal welfare groups and environmental charities. It also provides students with research skills that will valuable in a range careers in the public and private sectors.
How to apply
Postgraduate programmes
You can now apply for any programme for any entry point in 2023.
All postgraduate taught applications can be made via our online application form.
If you need any help or advice with your application, or just want to ask us a question before you apply, please do not hesitate to contact us.
International students
Please note that most international applicants have to pay a deposit before securing their place.
See our Finance pages for more details
Postgraduate application process FAQs
Need help before you apply?
prev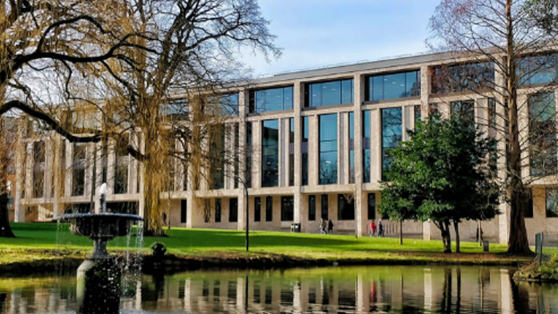 Doing all we can to support our students' lives at Roehampton
At Roehampton, we can offer all new students the opportunity to live in accommodation on our beautiful parkland campus, including affordable and high-end options.
We offer scholarships, provide hardship funding and help you find advice on managing your finances while you study.
We provide plenty of opportunities for you to get involved, through volunteering, playing sport or music, or joining one of our many active student societies.