Forensic Psychology
Postgraduate degree
Prepare for your career in Forensic Psychology and learn the theory and critical skills needed to investigate the causes and the consequences of crime.
Start Date:
September 2023
Duration:
1 year (full-time)
2 years (part-time)
Number of credits:
180 credits
School:
Specific entry requirements
Applicants are required to hold a second class honours degree (or recognised equivalent qualification).
Applicants should have a degree in psychology or from a similar subject area (e.g. Criminology).
Applicants need to hold Graduate Basis for Chartership by the BPS
Applicants whose degree is not accredited by the British Psychological Society (some psychology degrees and degrees from other disciplines) will be required to complete an MSc Psychology (Conversion) programme first, before applying for this programme. If you do not hold Graduate Basis for Chartership by the BPS, you are welcome to apply to the MSc Psychology of Forensic & Criminal Behaviour
Postgraduate, Master's and Doctoral On-Campus Open Evening
Wednesday 1 November 2023, 5–7.30pm
University of Roehampton London is ranked top 10 in the UK for postgraduate student satisfaction (PTES 2022)
This programme is accredited by the British Psychological Society.

Prepare for your career in Forensic Psychology and benefit from our network of connections with a variety of organisations within the forensic psychology field.

Delivered by Chartered Psychologists and Health Care and Professions Council (HCPC) registered Forensic Psychologists who are experienced practitioners and experts in the field.

Gain an in-depth understanding of risk, psychological theory and practical issues to investigate the causes and the consequences of crime.
Course and Module Details
Overview
This programme offers an exciting opportunity to study forensic psychology within a School with an established expertise in a range of therapeutic skills and therapies. It is especially designed to provide you with a comprehensive understanding of practical skills and the latest research in preparation for a career in the forensic field. 
This programme is accredited by the British Psychological Society.
Our MSc Forensic Psychology degree will introduce you to the key theoretical concepts and practical approaches relevant to the legal and criminal justice system. The core philosophy of the course is to promote an understanding of the role of forensic psychologists in various forensic settings, whilst preparing you for a rewarding career or doctoral study in the field of forensic psychology. 
During this one year course, you will gain a strong foundation in understanding the field of forensic psychology, study real-life case studies and apply theory to practical work with an emphasis on career preparation. You will develop the necessary clinical and practical skills to carry out assessments for treatment of criminal behaviour. To support your professional development, the programme will introduce you to the ethical principles and the codes of conduct in forensic psychology and the concept of evidence-based practice.
You will be taught by leading experts in the field who are chartered psychologists and HCPC registered Forensic Psychologists to learn about the latest developments in the field of Forensic Psychology. You will develop knowledge of contemporary psychological theories of understanding crime. You will be encouraged to develop the ability to critically evaluate research, start thinking reflectively and communicate the knowledge you acquired to a wider, multidisciplinary, audience.
From an investigative standpoint, you will develop a strong scientific understanding of the current theories of aetiology of criminal behaviour and the assessment of risk. You will gain an understanding of evidence for legal aspects in consideration for court cases, and sentencing and parole boards. You will be encouraged to think critically about methodological challenges and limitations arising from these topics. You will also learn how to appropriately conduct and disseminate your own research in preparation for the doctoral level, if you decide to pursue your studies further. 
Course subject to curriculum review

These modules are those we currently offer and may be subject to change each year.
Indicative Timetable
Students on this course are normally in Monday and Tuesday all day.
Contact us for further information.
Tuition fees and funding
September 2023 entry tuition fees
Year 1 fees, see links in table below for more information.
2023/24 entry funding
Career Options
Once you've successfully graduated from the programme, you can continue your training to becoming a Chartered Forensic Psychologist. You could then go onto work in prison and probation services, rehabilitation units, secure hospitals, and social services.
The skills and knowledge you develop can also lead you to a successful career in:
The NHS or private sector healthcare

Civil Service, including the Home Office, Ministry of Justice, the police or the courts and justice system

Education and research within universities.
How to apply
Postgraduate programmes
You can now apply for any programme for any entry point in 2023.
All postgraduate taught applications can be made via our online application form.
If you need any help or advice with your application, or just want to ask us a question before you apply, please do not hesitate to contact us.
International students
Please note that most international applicants have to pay a deposit before securing their place.
See our Finance pages for more details
Postgraduate application process FAQs
Need help before you apply?
prev
"My supervisor on the course is such a caring and supportive person. The teaching staff at Roehampton are very much interested in not only my academic achievement, but also my overall wellbeing."
Hortense Young, MSc Forensic Psychology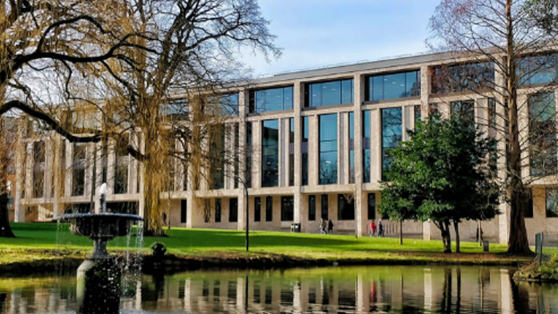 Doing all we can to support our students' lives at Roehampton
At Roehampton, we can offer all new students the opportunity to live in accommodation on our beautiful parkland campus, including affordable and high-end options.
We offer scholarships, provide hardship funding and help you find advice on managing your finances while you study.
We provide plenty of opportunities for you to get involved, through volunteering, playing sport or music, or joining one of our many active student societies.