Integrative Counselling and Psychotherapy for Children, Adolescents and Families
Postgraduate degree
Train in counselling and psychotherapy and become eligible for individual practitioner registration with the British Association for Counselling and Psychotherapy, working with children and adolescents.
Start Date:
September 2023
Duration:
3 years (part-time)
Number of credits:
240 credits
School:
Specific entry requirements
1a) Professional Qualification: Applicants hold a relevant professional qualification relating to working with children.
These include:
Social Work (DipSW, BA in Social Studies with DipSW, Masters in Social Work MSW)
Nursing (Nursing BN, Nursing BA/BSc)
Teaching (PGCE, B.Ed, MA/MSc in Education)
Occupational Therapy (BSc, MSc)
Speech and Language Therapy (BSc, MSc)
Counselling/Psychotherapy Postgraduate Diploma, MA, MSc)
Clinical Psychology/Educational Psychology (PhD, MSc)
OR 1b) Academic Learning: Applicants hold a good second-class honours degree (2.2 or above) in Psychology or related subject.
AND
2) Professional Experience: Applicants must have considerable experience of working directly with children and families. This must include a minimum of two years post qualifying experience (from professional qualification or degree).
AND
3) Criminal Records Bureau Disclosure: Applicants must present an appropriately clear and up-to-date Disclosure & Barring Service (DBS) (formally CRB) check prior to starting the Masters programme. All applicants must successfully complete an interview with academic staff. For non-native speakers of English, IELTS 6.5 or equivalent is required.
Postgraduate, Master's and Doctoral On-Campus Open Evening
Wednesday 1 November 2023, 5–7.30pm
University of Roehampton London is ranked top 10 in the UK for postgraduate student satisfaction (PTES 2022)
You will be equipped with the necessary skills to work with a wide range of people with a range of psychological issues in a variety of settings.

Our approach incorporates aspects of theory and practice from three main therapeutic traditions; person-centred, attachment-based and psychodynamic.

There is an opportunity to gain work placement experience whilst studying through our excellent partnership with the School of Education.

You will be taught by experts in the field who have many years of experience in the Psychological Therapies and their teaching draws upon their knowledge and expertise.
Course and Module Details
Overview
This programme provides a clinical training in counselling and psychotherapy for children, adolescents and their families. Those successfully completing the MA will be eligible to apply for individual practitioner registration with BACP as counsellors/psychotherapists working with children, adolescents and families.
This three year part-time postgraduate degree is designed to provide you with the skills, knowledge and expertise necessary to have a positive impact on children and young people's emotional and psychological health, as well as their overall development.
The programme is designed to support your development as a therapeutic practitioner able to work one-to-one with child and adolescent clients who present with diverse psychological issues in a variety of settings including both mainstream and special education, child and adolescent mental health services (CAMHS) as well as youth and community support services. You will develop the skills necessary to be critically reflective about your own developing practice, along with an enquiring attitude to theory, research and evidence-based practice in complex areas of therapeutic work with children, adolescents and their families.
The programme is based around an integrative approach to therapeutic interventions with children and adolescents, incorporating aspects from three main therapeutic and theoretical traditions; humanistic, psychodynamic and cognitive-behavioural. We take a developmental approach to thinking about the client, as we explore the developing world of the infant and growing child from a variety of important perspectives, including that of attachment theory, psychoanalytic theory as well as neuro-biological and systemic lenses.  You will be encouraged to explore psychological processes and experiences from these different perspectives, and recognise the theoretical, personal and cultural assumptions which influence your own thoughts and work as a practitioner.
This programme includes a focus on both Rogserian child-centred and psychodynamic perspectives and integrates these within a framework for understanding psychological and mental growth. Throughout the programme, you will develop a high level of awareness of self and the demands of the therapeutic process. This will be achieved through your own personal therapy and via small group practice-based learning parallel to the practice placements.
You will be taught by experts in the field who lead on cutting-edge research projects and who have excellent links to school based counselling and child and adolescent psychopathology underpinned by our leading research.   
As well as cognitive and reflective skills, you will also learn practical ways of working with your clients in a therapeutic relationship to address conscious and unconscious needs and produce a change in emotional and cognitive processes and behaviour. This involves integrating complex and advanced skills, and responding creatively to complex, novel and unpredictable situations.
This three year part-time postgraduate degree includes an infant observation in the first year. Based on the Tavistock model of child observation where the primary focus is on the experientially developing your capacity to become a receptive observer, you will be expected to complete twenty hours of observation in your first year. You will gain an in-depth understanding of the role of play in child development and as a therapeutic metaphor in order to develop an understanding of the child-centred theory and non-directive Play Therapy skills through which to engage with a child, to develop a therapeutic relationship and to help the child to make sense of difficult life experiences.
In year two, you will focus on working with primary school age children and will focus on a non-directive play-based therapy approach. As well as attending classes at the university, students will spend at least one day per week on placement. Your placement will be a supervised clinical placement in which you will gain the necessary skills to become a competent practitioner. Placements will be offered in a variety of suitable settings. You will be expected to complete a minimum of sixty hours of client work under qualified supervision.
In year three, you will see a change in focus to an integrative approach in working with adolescents, together with an introduction to cognitive-behavioural therapy and a research project. 

These modules are those we currently offer and may be subject to change each year.
Indicative Timetable
Students on this course are normally in Wednesday all day.
Contact us for further information.
Tuition fees and funding
September 2023 entry tuition fees
Part-time (3 years)
UK
EU and International

Fees per year


£6,200

Fees per year


£13,250

Total fees for the course


£18,600

Total fees for the course


£39,750
2023/24 entry funding
Career Options
You who will be able to work with child and adolescent clients one-to-one,  in a variety of settings including primary and secondary schools, children's hospitals and children's and adolescent's mental health (CAMHS).
How to apply
Postgraduate programmes
You can now apply for any programme for any entry point in 2023.
All postgraduate taught applications can be made via our online application form.
If you need any help or advice with your application, or just want to ask us a question before you apply, please do not hesitate to contact us.
International students
Please note that most international applicants have to pay a deposit before securing their place.
See our Finance pages for more details
Postgraduate application process FAQs
Need help before you apply?
prev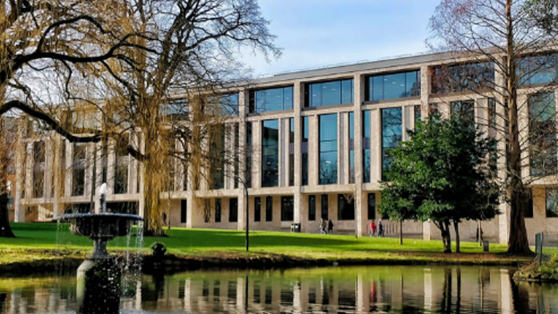 Doing all we can to support our students' lives at Roehampton
At Roehampton, we can offer all new students the opportunity to live in accommodation on our beautiful parkland campus, including affordable and high-end options.
We offer scholarships, provide hardship funding and help you find advice on managing your finances while you study.
We provide plenty of opportunities for you to get involved, through volunteering, playing sport or music, or joining one of our many active student societies.