Nutrition and Metabolic Disorders
Postgraduate degree
This rewarding research-based programme will prepare you for a career in nutrition research, clinical environments or the health industry.
Start Date:
September 2023
Duration:
1 year (full-time)
Number of credits:
180 credits
School:
Postgraduate, Master's and Doctoral On-Campus Open Evening
Wednesday 1 November 2023, 5–7.30pm
University of Roehampton London is ranked top 10 in the UK for postgraduate student satisfaction (PTES 2022)
First MRes programme in Nutrition and Metabolic Disorders in the UK.

Gain specialist and advanced training in preparation for your career in nutrition science research, clinical environment or the health industry.

Taught by renowned experts in the field who research have had an impact on topical areas of Nutrition science.
Course and Module Details
Overview
With an increasing need for research experts in nutrition, collaborate with internationally renowned experts in the field to tackle modern metabolic diseases and the impact on human health.
This specialist programme offers a highly topical theoretical and practical training in the science behind nutrition in preparation for your rewarding career within health research, a clinical environment or the health industry.
With the imminent global obesity crisis and the associated increase in human metabolic disorders, there is increasing demand for interventions and experts who can offer solutions for healthy diets and nutrition to tackle these issues.
You will be taught by renowned experts in the field who have made an impact in topical areas of nutrition and metabolism. You will also conduct your own research and could choose from a variety of research topics including: the gut microbiota, Polyphenols and cardiovascular disease, the impact of meal times, the importance of breakfast, type 2 diabetes, dietary interventions for obesity, Polycystic Ovary Syndrome and the endocrine regulation of appetite and bodyweight.
The development of your research methods skills is an integral part of the course. You will further your understanding of modern nutrition research with a project which will give you not only experience of specialist research techniques, but also skills in research design and data handling and analysis with the use of statistics. Subject-specific lectures, seminars, tutorials and practical work will both introduce and prepare you for recent advances in the field, both theoretical and technological and their applications in Nutrition.
As a member of the programme, you will join the Health Sciences Research Centre and will be encouraged to attend research seminars and lab meetings led by experts who are currently investigating a range of cutting-edge developments in Nutrition and health sciences.

These modules are those we currently offer and may be subject to change each year.
Indicative Timetable
Students on this course are normally in Thursday and Friday all day.
Contact us for further information.
Tuition fees and funding
September 2023 entry tuition fees
2023/24 entry funding
Career Options
This modern and unique postgraduate programme prepares you for careers in nutrition and metabolism research: academia, clinical research, industry or government, the food or pharmaceutical industry, and forms an excellent foundation for PhD studies.
How to apply
Postgraduate programmes
You can now apply for any programme for any entry point in 2023.
All postgraduate taught applications can be made via our online application form.
If you need any help or advice with your application, or just want to ask us a question before you apply, please do not hesitate to contact us.
International students
Please note that most international applicants have to pay a deposit before securing their place.
See our Finance pages for more details
Postgraduate application process FAQs
Need help before you apply?
prev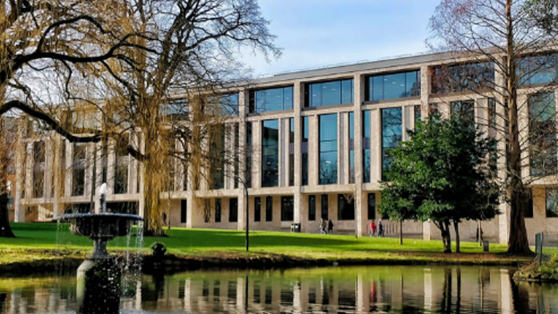 Doing all we can to support our students' lives at Roehampton
At Roehampton, we can offer all new students the opportunity to live in accommodation on our beautiful parkland campus, including affordable and high-end options.
We offer scholarships, provide hardship funding and help you find advice on managing your finances while you study.
We provide plenty of opportunities for you to get involved, through volunteering, playing sport or music, or joining one of our many active student societies.