Play Therapy
Postgraduate degree
Gain the knowledge, experience, skills and confidence to work as a professionally qualified play therapist, with the British Association of Play Therapists.
Start Date:
September 2022
September 2023
Duration:
2 years (full-time)
Number of credits:
240 credits total, made up of:
Year 1 - 110 credits
Year 2 - 130 credits
School:
Specific entry requirements
All eligible applicants to the programme will be interviewed by the Programme Convener and/or the Programme staff. Selection will be based on the following admissions criteria:
Applicants will normally be required to hold an honours degree at undergraduate level (usually 2.1 or higher); in most cases this will be in a modality-relevant degree such as in psychology, early childhood studies, education or health & social care.
Applicants with a relevant degree will be expected to have the equivalent of at least two years of full-time experience of working with children and young people, especially between the ages of 5-11, in a professional capacity. N.B. In most cases work experience must be gained as a graduate, i.e., work experience gained whilst studying will not be considered. The exception to this is if the applicant has worked in a full-time capacity for a number of years (e.g., 5 years+) in a role with children prior to gaining an undergraduate degree; only in this circumstance will prior work experience be considered.
Applicants who do not hold a degree in a modality-relevant area will be expected to have considerable (5+ years) full-time experience of working in a professional capacity with children and young people. This might include working with children with behavioural or developmental challenges, learning difficulties, child mental health, etc. This work can either be done on a voluntary or employed basis.
Applicants need to evidence that they can meet the academic demands of a Master's degree and will be required to prepare and submit a written personal statement to support their application; in some circumstances an applicant may be asked to submit an essay prior to/after interview.
It is recognised that this is a postgraduate training where applicants are qualified, experienced and valued practitioners in their fields; applicants are encouraged to bring prior learning and experience to the training, thus enhancing the breadth and depth of the programme learning.
An understanding of the nature of play therapy as a distinctive discipline (in particular as practised in the UK) and a capacity for playfulness and creativity.
Applicants should demonstrate a maturity of personality and self-awareness compatible with training as a therapist. Applicants need an appropriate degree of psychological mindedness including the capacity to form and maintain appropriate empathic relationships with clients. They should also demonstrate emotional literacy, robustness and an ability to be self-reflective. This will be ascertained by a combination of health screening, experiential activities and in-depth discussions at interview.
An International English Language Testing System (IELTS) score of at least 7 with no element below 6.5 for applicants for whom English is not their first language.
Applicants will be required to supply the names of two referees. If possible one of these should be able to comment on the applicant's academic suitability and the other on the applicant's clinical/personal suitability for the programme.
In addition to these requirements, all students must be prepared to enter mandatory on-going personal therapy for the duration of the programme. Students should attend no fewer than 30 regular sessions within any calendar year. Payment for therapy is separate to course fees.
All successful applicants will need to complete an enhanced Disclosure and Barring Service (DBS) check; payment for this is separate to the course fees.
Equality and diversity information is logged within the application form and compiled data is sent to HESA for consideration. Student services confidentially contact successful applicants who have a stated disability on their application form, to explore what provisions can be made to support their learning.
We also offer 20 week evening foundation courses which provide a broad outline and introduction in the arts and play therapies.
Applicants must have read the programme information pack thoroughly prior to submitting their application form. 
University of Roehampton London is ranked top 10 in the UK for postgraduate student satisfaction (PTES 2022)
The longest standing British Association of Play Therapists (BAPT) accredited Masters level Play Therapy training course in the UK.

Gain in-depth knowledge from practising play therapists who bring teaching to life with their own clinical experiences and case material.

The course leads to a qualification that entitles you to registration as a Full Member of the British Association of Play Therapists (BAPT).

"The best Play Therapy training programme in Europe" according to internationally-renowned play therapist Garry Landreth.

Our School of Psychology is the only one in Europe to offer training in all of the arts and play therapies, including dramatherapy, art and dance movement psychotherapy, music and play therapy.

Benefit from unique opportunities to learn and connect with students across all arts and play therapies.
Course and Module Details
Overview
This two year full-time programme integrates theoretical learning, clinical skills and in-depth personal development to prepare graduates for clinical practice, predominantly with children, as a professional play therapist within the public and private sectors.
Based on a humanistic person-centred model of therapy, this course emphasises the use of play within a therapeutic relationship between the therapist and client to facilitate therapeutic change. The course encompasses theoretical, practical and experiential learning. With our holistic approach to teaching, you will be provided with thorough and systematic knowledge, experience, skills and the confidence to work as a professionally qualified play therapist. At the end of the course, you will be able to demonstrate a comprehensive understanding of therapeutic techniques and approaches that are required for professional registration purposes.
This course leads to a qualification that entitles you to registration as a Full Member of the British Association of Play Therapists (BAPT) whose register is accredited by the Professional Standards Authority (PSA). You will be taught by experienced practitioners who are practising play therapists and will bring the teaching on the course to life by drawing upon their own clinical experiences and case materials.
All students are required to be in personal therapy for the duration of the course and will complete two specified periods of supervised clinical placements alongside their studies.
This intense, rigorous and comprehensive programme is made up of ten modules that encompass the theoretical, practical and experiential learning experience required to become a professional play therapist. All modules are designed to prepare you for child-centred therapeutic practice that is theoretically sound and emotionally aware, complying with the core competencies of a play therapist as specified by the British Association of Play Therapists.
The clinical placements are a central component to the training in this programme. In your first year, the modules will include experiential learning to prepare you for your first work placement, as theoretical understanding will give you a strong grounding for your clinical practice. Your professional development is inter-related with the development of theoretical knowledge, skills and personal awareness. Within the clinical placements you will synthesise, integrate and apply all aspects of your learning into practise. 
In the second year, you will build upon your play therapy skills and knowledge from your first year modules. You will have the opportunity to develop and explore your understanding of the theory and practice of play therapy in relation to working with different client groups and more complex needs. You will also synthesise your theoretical knowledge and clinical experience to pursue your research interest in the Research Portfolio module. A clinical issue, your own clinical work or a professional issue may provide the inspiration for this research project. Recent research areas have included: child-centred play therapy and the use of therapeutic boundaries, play therapy and unresolved bereavement issues, play therapy in schools, and play therapy and different cultural beliefs.
Applicants should read the programme information pack thoroughly prior to submitting their application. 

These modules are those we currently offer and may be subject to change each year.
Indicative Timetable
Students on this course are normally in Monday and Tuesday all day.
Contact us for further information.
Tuition fees and funding
September 2022 entry tuition fees
Full-time (2 years)
UK
EU and International

Fees per year


£9,000

Fees per year


£13,739

Total fees for the course


£18,000

Total fees for the course


£27,478
September 2022 funding
Career Options
Graduates work as a registered play therapist for both the private and public sectors.
How to apply
Postgraduate programmes
You can apply now for any programme starting in April or September 2022.

All postgraduate taught applications can be made via our online application form.
If you need any help or advice with your application, or just want to ask us a question before you apply, please do not hesitate to contact us.
International students
Please note that most international applicants have to pay a deposit before securing their place.
See our Finance pages for more details
Postgraduate application process FAQs
Short Courses
We also offer weekend introductory courses, 5 day Summer Schools, and 20 week part time evening Foundation Courses which provide a useful background in related professions. For more information, see our Psychology Short Courses.
Need help before you apply?
prev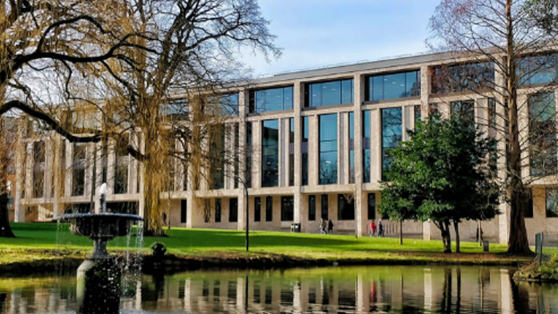 Doing all we can to support our students' lives at Roehampton
At Roehampton, we can offer all new students the opportunity to live in accommodation on our beautiful parkland campus, including affordable and high-end options.
We offer scholarships, provide hardship funding and help you find advice on managing your finances while you study.
We provide plenty of opportunities for you to get involved, through volunteering, playing sport or music, or joining one of our many active student societies.