Psychology (Conversion) Distance Learning
Postgraduate degree
Study online to convert your existing bachelor's degree into a Masters in Psychology and take your first step towards a career as a psychologist.
Duration:
1 year (full-time)
2 or 3 years (part-time)
Degree Type:
MSc/PGDip/PGCert

Number of credits:
MSc: 180 credits
PGDip: 120 credits
PGCert: 60 credits
School:
Specific entry requirements
Students must hold a Bachelor's degree from a British University or equivalent as verified by NARIC. This can be in any subject, but for students with first degrees in non-STEM subjects there is an additional requirement to hold a GCSE grade C (or 4) or equivalent in Maths. Students with a BPS accredited first degree in Psychology, who achieved below a second-class honours degree and therefore failed to qualify for GBC, may be admitted in consultation with the programme convener.
This programme is accredited by the British Psychological Society (BPS) and covers the core content you need to apply for Graduate Basis for Chartership (GBC).

Study from anywhere in the world at times that suit you.

We provide a supportive learning environment and regular opportunities to talk to your module tutors.

Flexibility to study 1 year full-time or 2/3 years part-time to fit around other commitments.

Learn from the real-life experiences of our expert staff and guest speakers who include leading psychologists.
Course and Module Details
Overview
Develop a sound understanding in psychological theory and research while studying entirely online, to convert your existing bachelor's degree into a Masters in Psychology and take your first step towards a career as a psychologist.
This course is accredited by the British Psychological Society.
On this MSc, you'll learn the scientific underpinnings of the discipline of psychology across a range of key areas, including social, developmental, cognitive and biological psychology. You'll learn to critically evaluate psychological theory and research, as well as training in quantitative and qualitative research methods. You'll have access to an online learning environment, allowing you to study online via recorded lectures and videos, as well as through interactive materials, worksheets, guided workshops and tutorials.
Teaching of research methods is fully embedded in each module, to give you strong contextual understanding and the ability to apply methods into different, real-life contexts. You'll learn a range of research skills and methods, to allow you to investigate behaviour and independently conduct psychological research.
As a distance learner you will have support from the School of Psychology through regular contact with your module tutors, access to specialist services and a wide range of e-books and research journals at the University Library. You'll also learn from enthusiastic and dedicated tutors, who are also practitioners and involved in the latest research. 
The learning, teaching and assessment structure of the programme is designed to give you multiple opportunities to practice and demonstrate skills through authentic assessment tasks, e.g. practice reports which simulate the skills required of professional psychologists.
The programme is designed with a flexible framework to ensure you can study at your own pace and around other commitments, whilst providing a consistent learning structure so you know what will be covered each week. You will have the option of studying 1 year full-time or part-time across 2 or 3 years. Although distance learning can accommodate scheduling your studies around a day job, this is a demanding training that will require extensive work. As such, maintaining full time employment while studying might prove to be challenging and we therefore offer part-time study options.
As this programme is accredited by The British Psychological Society (BPS), when you graduate you will be able to gain Graduate Basis for Chartership (GBC) which will allow you to pursue other professional psychology postgraduate programmes, and take the next step towards a career as a chartered psychologist.
This masters can also be studied on-campus.
Career Options
This programme is predominantly directed at students who wish to embark on a career as a chartered psychologist in the UK through further professional study that require Graduate Basis for Chartership with the BPS. It is also an exciting opportunity for those who seek a career change, require psychological knowledge for career advancement or have a general interest in psychology as a discipline.
This programme reflects the needs of a dynamic, future-orientated job market and will teach you a range of skills including effective communication, reflective and critical thinking, creativity, data analysis, and interpersonal sensitivity and awareness.
The strong focus on applying psychological knowledge to benefit individuals in real-life contexts, as well as developing knowledge and judgement of ethical principles, will prepare you for employment in a range of different industries.
How to apply
Postgraduate programmes
You can apply to us now for any postgraduate degree starting in 2021.

All postgraduate taught applications can be made via our online application form.
If you need any help or advice with your application, or just want to ask us a question before you apply, please do not hesitate to contact us.
International students
Please note that most international applicants have to pay a deposit before securing their place.
See our Finance pages for more details
Postgraduate application process FAQs
Need help before you apply?
prev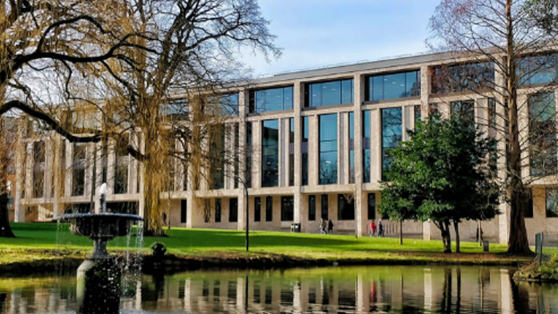 Doing all we can to support our student's lives at Roehampton
At Roehampton, we can offer all new students the opportunity to live in accommodation on our beautiful parkland campus, including affordable and high-end options.
We offer scholarships, provide hardship funding and help you find advice on managing your finances while you study.
We provide plenty of opportunities for you to get involved, through volunteering, playing sport or music, or joining one of our many active student societies.