SEND and Inclusive Education
Postgraduate degree
Start this course in September 2023 or January 2024
A programme that explores the education of children and young people with learning difficulties, disability and other needs. It challenges exclusion, aiming to enable the participation and empowerment of all.
Start Date:
September 2023
January 2024
Duration:
1 year (full-time)
2–4 years (part-time)
Degree Type:
MA/PGDip/PGCert

Number of credits:
PGCert 60
PGDip 120
MA 180
School:
2:2 or higher in a degree with any subject but with relevant practical or professional experience.
Postgraduate, Master's and Doctoral On-Campus Open Evening
Wednesday 1 November 2023, 5–7.30pm
University of Roehampton London is ranked top 10 in the UK for postgraduate student satisfaction (PTES 2022)
A robust programme of study offering a valuable career boost for classroom teachers and other inclusion or SEND professionals.

A range of specialist modules allows students to tailor the programme to suit their own interests and career aspirations.

Teaching is delivered to fit around existing professional commitments, with module teaching held on weekday evenings and some Saturdays.
Course and Module Details
Overview:
Students embarking on this programme will engage with aspects of theory, policy and practice relevant to international and local contexts. With its international profile, the programme brings together those who have significant professional experience working with children and young people with learning difficulties, disabilities, disadvantages or other additional needs, either directly in teaching, support or project work, or as policy-makers, advisory workers or managers.
The MA draws on different disciplinary traditions and approaches to theory and practice within the field of inclusion, SEN and disability, but is underpinned by rights-based, justice-based and equalities-based principles and a rejection of deficit-based approaches to difference (including the medical model of disability).
The specialist modules within the programme include some which have particular emphasis and grounding in social, critical or psychological perspectives as well as other modules which are more generic in their foundation. The compulsory final independent enquiry module – a 60 credit Dissertation - allows the opportunity for a range of research styles and approaches for critically enquiring into an identified question or issue. or for developing practice through critical enquiry.
Students greatly benefit from engaging with the insights, experiences and perspectives of other programme members, from a diverse range of contexts and backgrounds. The combination of their own experiences, insights gained from others on the programme and the theoretical resources offered by learning within the modules, enables students to deepen their understanding of, and to be able to challenge exclusion in education and the barriers that hinder participation, learning, development and empowerment of children and young people with learning difficulties, disability, disadvantage or other additional needs.
The teaching provided on modules is informed by active research and scholarship in the field of inclusion, SEN and disability theory and practice. All lecturers leading modules on the programme have high level specialist qualifications, teaching and leadership experience in the field of education and inclusion.
Course Content
The programme rests on a critical approach to education in general, with an emphasis on inclusion, enablement, human rights and social justice in the education of those with learning difficulties, disabilities and disadvantage.
The specialist modules within the programme include some which have particular grounding in social or critical perspectives, whilst other modules are more generic in their approach. The compulsory final independent enquiry module – a 60 credit dissertation - allows the opportunity for a range of styles and approaches for critically enquiring into an identified question or issue within inclusion and SEND or for developing practice through a critical practitioner enquiry.
All students complete a common module which takes a broad view of key perspectives and issues in inclusion, SEN and disability. Optional modules are available to students, some of which focus specifically on the education of pupils with particular learning difficulties or disability, and some of which focus on issues such as pedagogy, social and emotional development and behaviour.
Students may also have the opportunity, instead of taking a taught optional module, to take a (non-taught) Independent Study module to learn about a specific issue relevant to their interests or needs, which is not taught in the programme. Most modules carry a 20 credit value apart from the dissertation, so the full programme comprises six 20 credit modules plus the dissertation.
It is possible for students to withdraw from the programme with an award short of the full MA (180 credits) if they wish. The Postgraduate Diploma is achieved with 120 credits and the Postgraduate Certificate is achieved with 60 credits.
This programme can be taken full-time over one year (for those who are not working or working very little) or can be taken part-time over 2 – 4 years.

These modules are those we currently offer and may be subject to change each year.
Indicative Timetable
Module sessions are normally on weekday evenings from 6-8pm. Summer term modules may include Saturday sessions. A selection of modules is available in each of the three university terms so that both full-time and part-time students can select modules of interest to them.
Tuition fees and funding
September 2023 / January 2024 entry tuition fees
Year 1 fees, see links in table below for more information.
2023/24 entry funding
Career Options
The programme supports and enables those with significant professional experience to:
Develop their careers in education practice and leadership: teaching, advisory work, SEND coordination, inclusion management, support work
Move into a career in policy-making, implementation and development of inclusion, developing the inclusion and SEND workforce
Undertake a doctorate and move into a career in research
How to apply
Postgraduate programmes
You can now apply for any programme for any entry point in 2023.
All postgraduate taught applications can be made via our online application form.
If you need any help or advice with your application, or just want to ask us a question before you apply, please do not hesitate to contact us.
International students
Please note that most international applicants have to pay a deposit before securing their place.
See our Finance pages for more details
Postgraduate application process FAQs
Need help before you apply?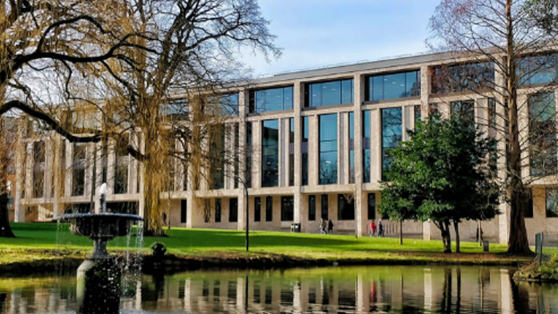 Doing all we can to support our students' lives at Roehampton
At Roehampton, we can offer all new students the opportunity to live in accommodation on our beautiful parkland campus, including affordable and high-end options.
We offer scholarships, provide hardship funding and help you find advice on managing your finances while you study.
We provide plenty of opportunities for you to get involved, through volunteering, playing sport or music, or joining one of our many active student societies.