Sustainable Economics
Postgraduate degree
Start this course in September 2023 or January / April 2024
Sustainability is an urgent global priority and central to business practice. This new MSc in Sustainable Economics explains how the current economy is creating environmental problems and how we can redesign it to be part of the solution
Start Date:
September 2023
January 2024
April 2024
Duration:
MSc: 1 year (full-time) or 2 years (part-time) plus optional year-long placement (FT only)
PGDip: 8 months (full-time) or 18 months (part-time)
PGCert: 4 months (full-time) or 8 months (part-time)
Degree Type:
MSc/PGDip/PGCert

Number of credits:
MSc: 180 credits at Level 7
PGDip: 120 credits at Level 7
PGCert: 60 credits at Level 7
Faculty:
Specific entry requirements
A 2:2 or above in economics, accounting, environmental studies, geography, social sciences or management
Postgraduate, Master's and Doctoral On-Campus Open Evening
Wednesday 1 November 2023, 5–7.30pm
University of Roehampton London is ranked top 10 in the UK for postgraduate student satisfaction (PTES 2022)
This new programme is ahead of the curve in addressing the urgent need to link sustainability with economics.

You can study flexibly with the option to take stand-alone qualifications (PGCert/ PGDip) or complete the full MSc.

We have a long-standing commitment to sustainability at Roehampton and you will work with, and learn from, academics with national and international profiles in this area.

There is an option to undertake a 12-month industry placement (FT MSc only).
Course and Module Details
Overview
On the MSc Sustainable Economics you will gain a thorough understanding and knowledge of how we can reorganise our economy so that it fits within the boundaries of the planet and how businesses can play their part in the sustainability transition.
You will apply economic concepts as well as environmental tools to analyse, appraise and evaluate a range of environmental issues and policies.
You will also gain the essential employability skills necessary for the sustainability transition, whilst a flexible programme structure will benefit those already at work to develop and extend their career skills and opportunities.
The programme content tackles a wide range of pressing issues, which are important to both industry and policymakers. Topics covered include climate change, biodiversity loss, sustainable economic development, the circular economy, sustainable supply chains and sustainable finance.
Compulsory modules emphasise applying sustainability knowledge and skills to the workplace and other real-world situations, whilst optional modules provide specialist knowledge linking directly into employment routes.
The consultancy-based project and dissertation (MSc only) involves working with a sustainability-focused organisation or project to deliver research that generates a real-world impact.

These modules are those we currently offer and may be subject to change each year.
Tuition fees and funding
September 2023 / January 2024 / April 2024 entry tuition fees
Year 1 fees, see links in table below for more information.
2023/24 entry funding
Career Options
As we build the sustainable future together, an understanding of sustainability is essential in most employment settings - helping us develop as sustainable citizens. An increasing number of employers need staff who understand the relationship between business and sustainability.
This programme will provide a strong grounding for consultancy roles in a wide range of sectors focusing on sustainability including fashion, finance, energy, and construction.
The research (MSc) pathway also paves the way for further research and study such as a doctorate programme.
Types of roles you might go on to secure include self-employed analysts or consultants, experts in sustainable finance or accounting, sustainability officers, NGO employees, or supply chain managers.
How to apply
Postgraduate programmes
You can now apply for any programme for any entry point in 2023.
All postgraduate taught applications can be made via our online application form.
If you need any help or advice with your application, or just want to ask us a question before you apply, please do not hesitate to contact us.
International students
Please note that most international applicants have to pay a deposit before securing their place.
See our Finance pages for more details
Postgraduate application process FAQs
Validation and curriculum review
What is validation?
Validation is a formal process through which the University approves a programme (content, teaching, learning and assessment) as being of appropriate standard and quality. This is a normal process used throughout the university sector.

The University expects to publish details of the validated programme in the academic year prior to the start date of the programme. You are advised to check the University website at that time to ensure that you have up-to-date information. In the meantime, if you require information you should contact 0208 392 3232.
What is curriculum review?
Curriculum review is the regular and systematic monitoring and reviewing of programmes. It is a normal process in the sector and it is the way by which the university ensures that your course remains up-to-date and relevant. The process may result in changes to the content, structure and/or assessment of the programme.

The University expects to publish details of the re-validated programme by 31 March in the academic year prior to the start date of the programme. You are advised to check the University website at that time to ensure that you have up-to-date information. In the meantime, if you require information you should contact 0208 392 3232.
Optional Placement
The MSc with placement offers students the opportunity to complete a placement year (30 weeks) during Year 2. The aim of the placement experience is to provide a route for students to develop genuine and practical problem-solving skills in a professional context, to apply learned concepts into practice within their fields of specialism, and to enable students to gain a better understanding of your own abilities and employment potential.
If you are an international student on a visa, your CAS will have a course duration of two years, subject to meeting the UKVI's standard requirements.
Please be aware that placements:
are not guaranteed;
are typically unpaid;
include a programme of support to assist students in researching, applying for, and finding an appropriate placement;
must be verified and approved prior to commencement; and
will be monitored for quality and attendance.
Placement preparation & support
As part of Postgraduate degrees with placement, students are enrolled in a compulsory Placement Preparation Module (which include a series of workshops) that take place in Term 1 of Year 1. The workshops and activities in this module are designed to help students find and secure a placement and develop key employability skills and knowledge to succeed in the world of work.
Attendance on the Placement Preparation Module is compulsory with a requirement that the student attends 80% of the timetabled workshops and fully engages with the module requirements and with the Careers and Placement teams.
The Careers and Placement teams will support students by providing advice on topics such as exploring career paths, CVs, Cover Letters, and interview skills.
Placement Year
During the placement year, students will undertake a placement with an employer and complete a 40P credit Placement Module.
To be eligible for the Placement Module, students must have successfully passed taught modules (students do not have to have completed the Consultancy Project (RBP040L052) or the Dissertation (RBP040L051) before the commencement of the placement), met the requirements of the Placement Preparation Module, and secured an approved placement.
A placement is not guaranteed. The University will offer guidance and support and recommend students to interested organisations; however, it is ultimately the student's responsibility to secure a placement.
The placement can be full-time or part-time (a minimum of 3 working days, 21-24 hours per week) and can be carried out in-person or remotely, and through work-based projects.
The placement will ideally be tailored to your interests and aspirations but ultimately meets the needs of employers and must provide relevant experience in line with the learning outcomes of your academic programme. Whereas the roles offered may vary, the emphasis should be on securing a placement within promising growth areas of your discipline and, on both applying and developing existing knowledge and skills in the work place as well as gaining new knowledge and skills.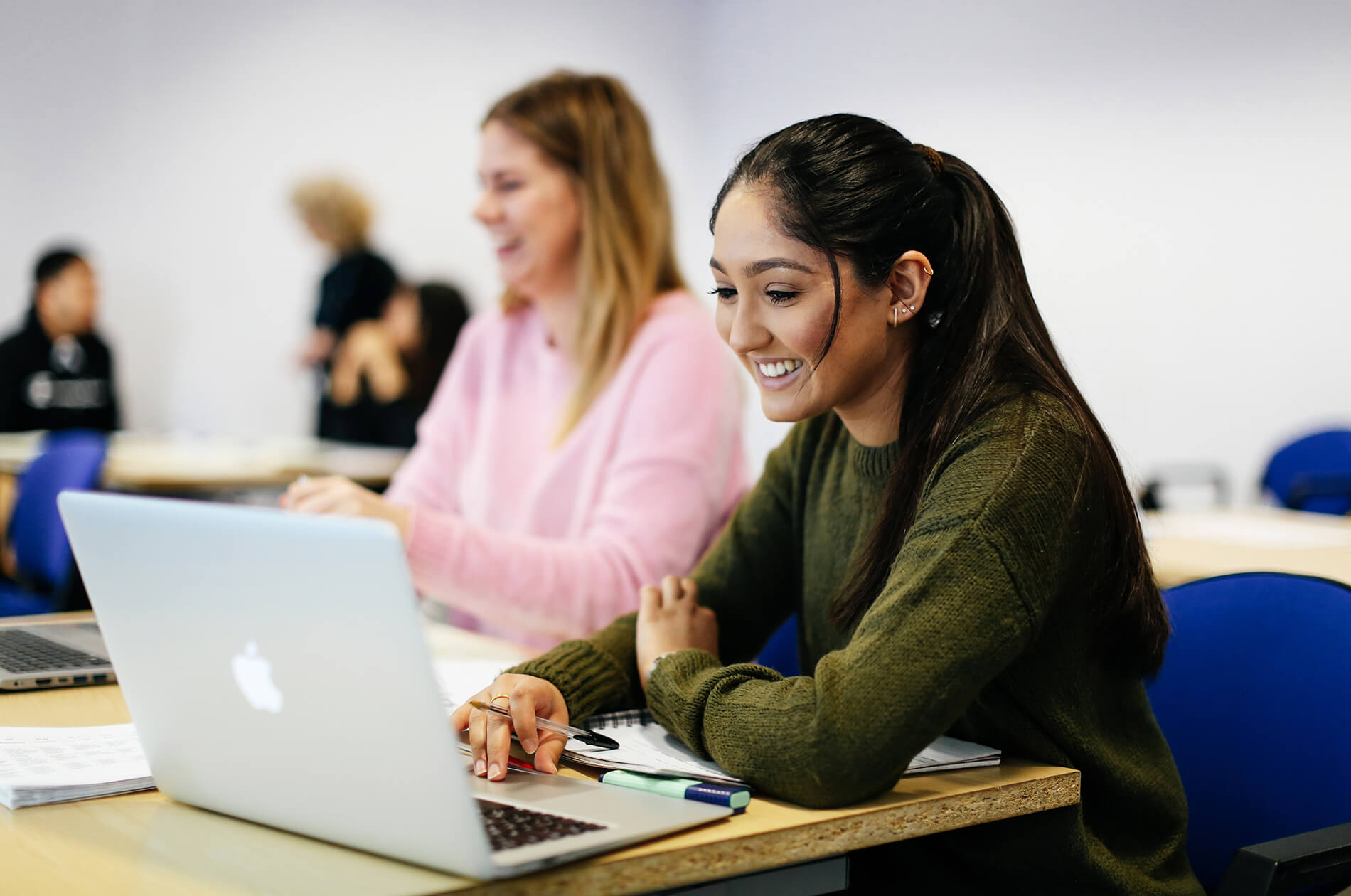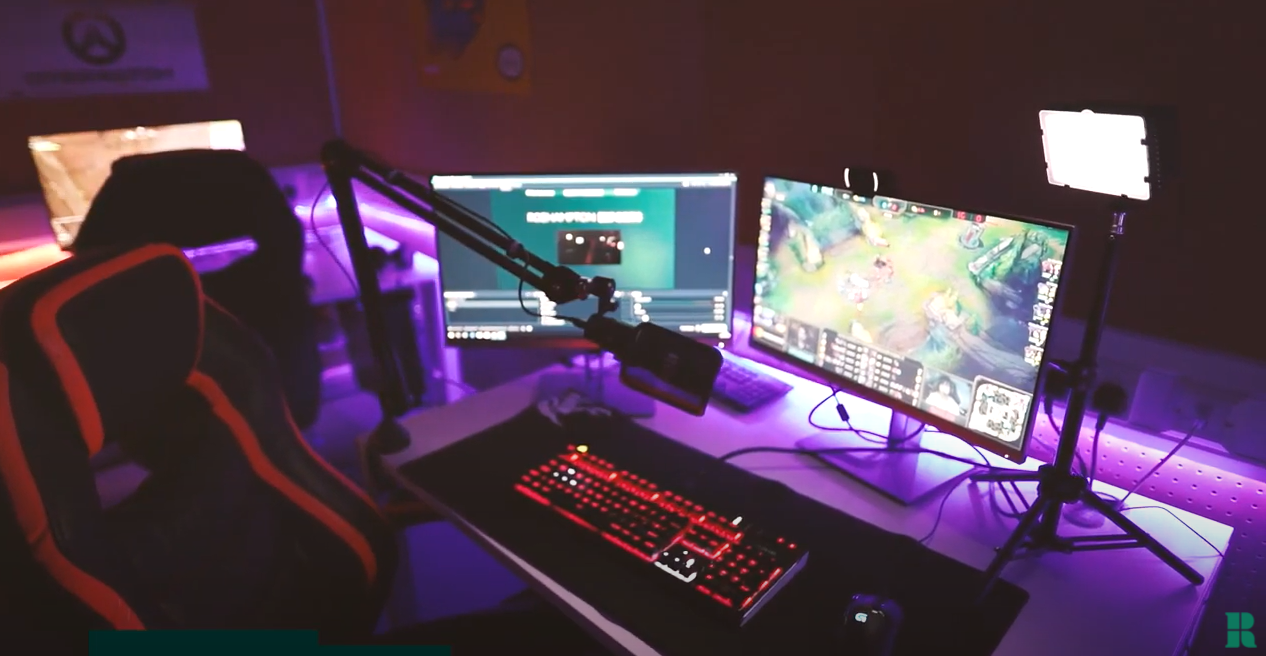 prev
Join a Business School with a social conscience
At Roehampton Business School we provide you with a flexible, career-focused journey towards successful and fulfilling graduate careers. Roehampton Business School is an inclusive learning community. We want our students to become business leaders who will have a positive impact on society through their ethos, their company culture and through an understanding and appreciation of sustainability. These values are embedded in both our teaching and research.
Below you can find the ways that Roehampton Business School will help you in both your studies and your future career.
Dedicated

career service

with a team of careers specialists to provide support and guidance.

All students have the option to include a one-year work placement as part of their degree.

Our Business Advisory Board comprise senior business leaders who work closely with us to ensure that our courses are industry-relevant and cutting-edge.

Access to events with guest speakers and professional bodies, such as the Association of Chartered Certified Accountants, the Chartered Management Institute and the Chartered Institute of Personnel and Development (all of which accredit the Business School degrees).

Experience the opportunities that come with the Roehampton Business School working closely with the neighboring chambers of commerce including the Wandsworth Chambers of Commerce.

The opportunity to participate in national and international business competitions.
Our UG Business courses are taught on two days per week in year one, giving you the space to undertake part-time work and fit your studies around other commitments.
We have excellent facilities for commuting students, including a free bus service, free on-campus parking and free bicycle storage facilities.
You will receive remote access to your learning resources so you can learn from home as well as campus.
You can participate in opportunities to share student research. The Sticky Campus Conference can be viewed here.
You will study on a beautiful and safe parkland campus that will inspire you.
First-rate facilities including (in our view) the best university library in London.
We have the Esports Arena based in the Business School for those who are into competitive gaming or just want to relax after lectures.
Need help before you apply?
Who Teaches Sustainable Economics?
Professor Molly Scott Cato
Molly has focused her work on redesigning the economy so that it maximizes human well-being with the minimum use of energy and resources and without threatening other species and habitats.
Read More
Our Research
The University of Roehampton has a long-standing commitment to sustainability as an institution and a number of our academics, working across a diverse range of disciplines, have made climate action a key focus of their work.
In 2021 we launched the Roehampton Climate Network which brings together staff and students across the University to fight climate change. You can read more here.
Doing all we can to support our students' lives at Roehampton
At Roehampton, we can offer all new students the opportunity to live in accommodation on our beautiful parkland campus, including affordable and high-end options.
We offer scholarships, provide hardship funding and help you find advice on managing your finances while you study.
We provide plenty of opportunities for you to get involved, through volunteering, playing sport or music, or joining one of our many active student societies.