Chaplaincy at Roehampton
Welcome
At the university we are a diverse community, made up of people from all faiths and none. With a focus on education we share our journeys through living, studying and working together. To reflect this we offer a multi-faith chaplaincy with chaplains, associate chaplains, and chaplaincy community workers from a number of faith traditions (see 'Your Chaplaincy Team'). We celebrate the diversity of our university by serving the religious and spiritual needs of our staff and students and by promoting dialogue and peaceful co-existence to all members of the community and beyond.
The Chaplaincy offers spiritual support for those seeking to follow specific faith traditions as well as those faiths not currently represented in our team (see our activities listed below). We seek to be open and approachable, embracing the motto 'flourishing in faith and friendship' and encourage students and staff to contact us with their needs so that we can listen, understand and make the appropriate provision.
As well as spiritual support we are also available to anyone exploring vocation, seeking community, or needing a listening ear. On campus we offer faith spaces and opportunities for worship as well as cosy lounge areas available to all members of the university. These spaces are here for you to relax away from work and meet up with friends. (see Chaplaincy Map) Alongside faith centred activities the Chaplaincy Team organises social events, lunches, and creative art projects, plus lots more.
See below for some of the specific services your Chaplaincy Team offers and keep up with our events and activities by following us on social media:
Chaplaincy Social Media
Facebook: Roehampton Chaplaincy
Instagram: @RoeChaplaincy
Twitter: @RoeChaplaincy
Chaplaincy activities
Do come and meet the Chaplaincy Team and others at one or more of our activities.
Community, Food & Creative Chaplaincy
Food and shared activities are wonderful ways to come together in friendship and celebration. The Chaplaincy offers regular times for those of all faiths and none to enjoy eating and creating together. These activities include: Community Lunch, The Co-Exist Café and Creative Chaplaincy events. Details of times and locations for these events are shared via the university portal pages and Chaplaincy social media platforms.
Christian Community
The Chaplaincy Team includes a number of Christian Chaplains who offer numerous ways for students and staff to express, explore and engage with Christianity both on campus and online.
Join the Roe Christian Community Facebook group for our full programme:
Christian Community @RoeChaplaincy
On campus, we have a number of chapels which are places of worship, gathering, hospitality and private devotion (see Chaplaincy map).
We also have a Christian Student House that supports up to eight Roehampton students interested in exploring and experiencing intentional community life. Over the coming year this house will form a hub for much of our wider Christian activity focused on community and growth in faith. Each academic year students can apply to live in this home. For more information download the Barat House brochure or contact one of our Chaplaincy Community Workers who will happily provide you with further details.
Finding a local church community
In the local area we have partner churches linked to the founding bodies of three of the four colleges that make up Roehampton University. Students are extremely welcome at these churches and our chaplains from these traditions will be happy to help make an introduction:
There are many other church communities in the local area and we are always happy to help you find the right church for you. We also have associate chaplains from other traditions including the Pentecostal church (Beatrice Gordon: B.Gordon@roehampton.ac.uk) and the Metropolitan Community Church (Shanon Ferguson: Shanon.Ferguson@roehampton.ac.uk)
As part of our chaplaincy pattern of worship we encourage the practice of Morning Prayer. Here is a video for the use of those wishing to partake at home:
Daily readings to accompany this video can be found at https://lectionary.library.vanderbilt.edu/daily.php?year=A
Muslim Community
Our Islamic community is served by our Muslim Chaplain Sabiha Iqbal: Sabiha.Iqbal@roehampton.ac.uk
Prayer spaces are available across campus (see Chaplaincy Map) and Friday Jummu'ah Prayer are observed, 1-2pm in Howard 004 & 005, Digby Stuart, and G042 Whitelands.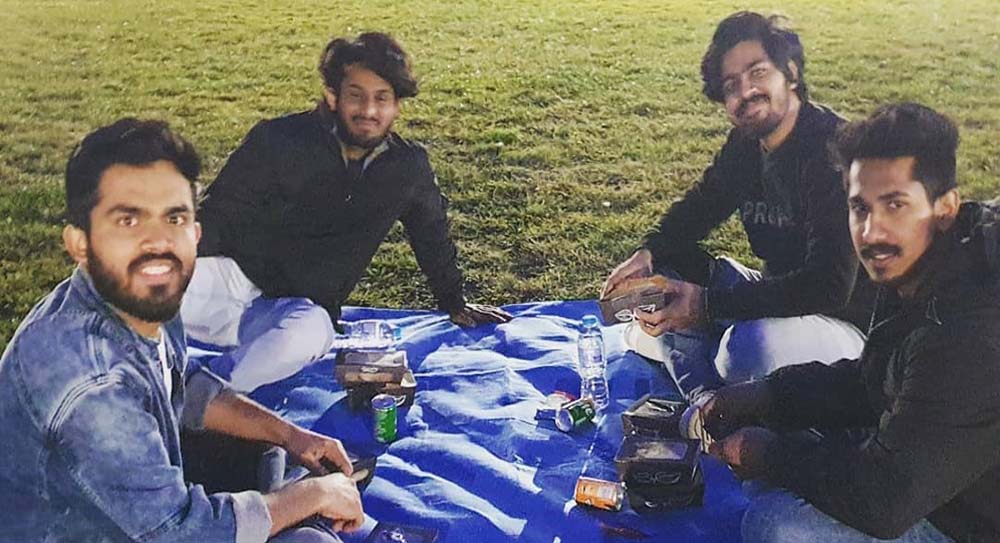 Jewish Community
Our Jewish Community is served by Associate Chaplain Rabbi Gavin Broder: Gavin.Broder@roehampton.ac.uk
Rabbi Broder is one of Jewish Chaplaincy's longest serving chaplains and works with university students around London. He arrived in the capital in 2000 after serving as the Chief Rabbi of Ireland and working as a rabbi in three other Jewish communities. As part of his chaplaincy Rabbi Broder is proud to be able to offer students who are living in London the opportunity to come together for Friday Night Dinners. https://www.mychaplaincy.co.uk/about-us/rabbinic-chaplaincy-couples/london/
Pastoral Care
We're here to offer support to everyone in the University, both staff and students, whether you come from a faith background or not. There might be a particular issue you want to talk about (health, relationships, bereavement etc…) or you might just feel in need of a general chat. We're here to lend a listening ear and offer you time and space whenever you need it. We can also signpost other university services that might be useful.
Listening Service
In addition to pastoral care the Chaplaincy team offers a more formal listening service that is linked with the Wellbeing Team. This service can be useful if you are struggling with an aspect of academic or non-academic life that is affecting your ability to study. Listening service appointments can be a one-off or a series depending on need and last about 45minutes. Referrals to this service can be made by your college Wellbeing Officer or you can self-refer via an email to chaplaincylistening@roehampton.ac.uk.
Bereavement
Bereavement is something we all face at some time or other and can affect our lives in all sorts of ways. The Chaplaincy Team offers bereavement support and is available to you whether your bereavement is recent or in the past. If you are experiencing bereavement and would like to talk please contact us, either in person or via email with the subject 'bereavement': Chaplaincy@roehampton.ac.uk
Bereavement Resources
Here is a short video we developed during the pandemic on 'Coping with Bereavement in Isolation' which we hope will be helpful whether or not you wish for further support from the Chaplaincy Team:
Video: Coping with Bereavement in Isolation
In Memoriam: Wall of Remembrance
If you are experiencing a loss you are invited to record the name of your loved one along with message here on our memorial wall.
All bereavements, those resulting from Coronavirus or other circumstance, can be included and once we are able to gather together fully on campus, we will include these names in a Roehampton Community Memorial Service. https://padlet.com/chaplaincy/RoehamptonInMemoriam password: Remember!ngTogether
Other resources for coping with bereavement:
For other faith-based resources please contact the Chaplaincy Team and/or your local faith leaders
Quiet spaces
On both our campus sites, there are a number of places set aside for quiet reflection. Whether you want to sit quietly, read, pray or light a candle, these spaces are for the use of both students and staff.
Walks and Reflection
The University of Roehampton celebrates nature and there are some beautiful spaces on campus for us to enjoy. On the university portal pages you will find 'The Roehampton Mile', a walk that will guide you through some of these spaces. Here's is a link to some Chaplaincy reflections to accompany this walk:
Reflections to accompany The Roehampton Mile
News and events
Keep up-to-date with all we're doing by following us on Facebook, Twitter and Instagram. Or just drop in, the chapels, prayer rooms and chaplaincy spaces are open throughout the day.
Locating us
We have spaces across the university which all staff and students are welcome to enjoy and can all be found on our campus map.
Contact us
For any general enquires about Chaplaincy at Roehampton, contact us on Chaplaincy@roehampton.ac.uk
If you wish to speak with a specific chaplain please use the following details:
If you wish to speak with a specific chaplain please use the following details:
The Head of Southlands College has oversight of our multi-faith chaplaincy team and chairs the Chaplaincy Management Group. You can also contact him using the aforementioned address.
Student societies
The Roehampton Students' Union (RSU) has faith societies, who run a wide range of events to help you explore your faith and meet like-minded fellow students. If you would like more information or to join one of these groups, please check out the RSU societies page: www.roehamptonstudent.com/activities/societies/