Practical support and Guidance
Based in each of our four Colleges, our Student Wellbeing Officers (SWOs) are friendly, supportive staff who can help you with anything from managing your finances to dealing with personal issues. Primarily, our SWOs can signpost you to other University-services.
They are your first port of call for any problem you might have. This could range from advice and support for personal safety, including harassment and assault, or advice on accessing other support services, including those listed below. They are also someone you can go to if you just want a friendly, supportive conversation.
As well as offering confidential support, they can also help you find sources of advice and support from outside the University, including counselling, mental health and sexual health services.
Find out who the SWO is at your college here.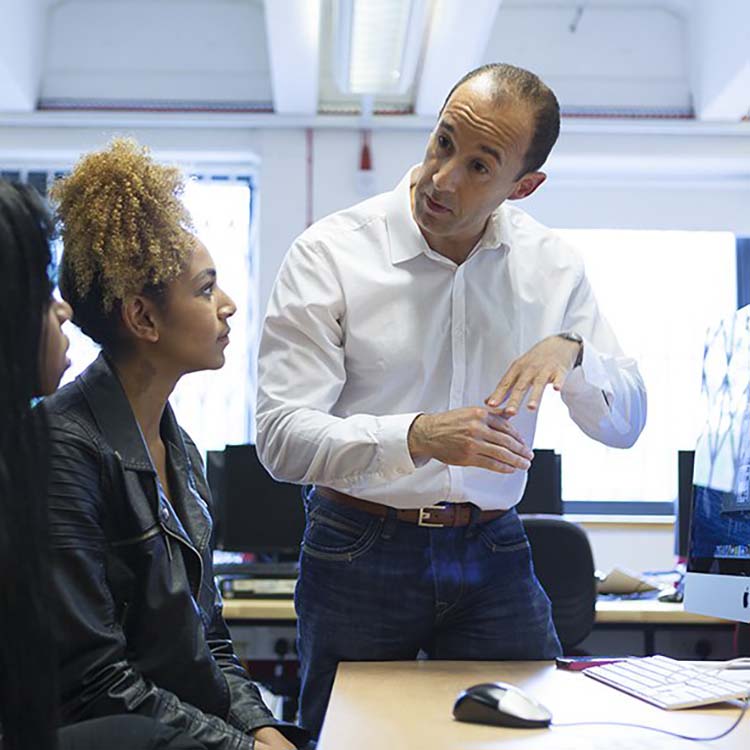 Counselling and personal therapy
We offer a free and confidential short-term counselling service to all students. Counselling can help you make sense of a wide range of emotional and psychological difficulties.
We also offer therapeutic groups and workshops, access to online self-help resources and local NHS support, including CBT (Cognitive Behaviour Therapy), should you need help with anxiety and depression.
This includes on-campus and remote professional counselling and free psychological therapy for depression, provided through our renowned Centre for Research in Social and Psychological Transformation (CREST) clinic.
We are a friendly and supportive team and are happy to answer any questions you may have about counselling, workshops or any other part of the service.
Students can self-refer to our Counselling service via their Student Portal.

Contact us
healthandwellbeing@roehampton.ac.uk
0208 392 3653
@Roesupport
Our mental health advisers can support you if you are experiencing difficulties related to a mental health issue or diagnosis. This can involve providing interventions, offering advice and guidance, signposting to specialist support services and working with you to strengthen self-management strategies.
We also have an innovative peer-mentoring scheme, in which we can pair you up with a specially-trained student through our Mental Health Network.
We offer a range of services to make sure you will study and live in a safe, supportive environment. Our Student Wellbeing Team and Students' Union provide support and advice on harassment, bullying, sexual and physical assault and hate crime. They also provide advice on staying safe on and around campus.
We also have security staff working 24-hours a day, seven days a week across our campus. This is one of the reasons why Roehampton is consistently ranked one of the safest universities in London.
Support for students in halls
Living away from home can be a daunting experience at first, but at Roehampton you'll find you will settle in quickly. Part of the reason is our supportive college communities and network of student reps, who are trained to provide you with personal wellbeing support.
If you live on campus, you will be supported by a flat rep, who will live either in your flat or in a nearby one, and a College Warden for out of hours wellbeing support. They make sure all of our students live in a secure, supportive environment.
Disability and dyslexia support
If you have dyslexia, a disability or a long-term medical condition, we offer specialised services if you ever need extra help, from the moment you join us until you graduate.
We have our own on-campus NHS medical centre, offering doctor and nurse-led services, throughout term time.
They can also arrange for you to receive vaccinations if you are travelling abroad and can refer you to one of the many local specialist medical facilities we have in south-west London.
We have a diverse chaplaincy team who provide spiritual support for students of all faiths. The team includes Christian chaplains based in our church foundation colleges, Digby Stuart, Southlands and Whitelands.
We also have two Muslim prayer rooms, a Muslim faith adviser, a Hindu faith adviser and a Rabbi.