Criminology and Criminal Justice
Postgraduate degree
Open your mind to a range of perspectives on crime and justice, and the impact they have on society today.
Start Date:
September 2023
Duration:
1 year (full-time)
2 years (part-time)
Degree Type:
MA/PGDip/PGCert

Number of credits:
MA: 180 credits
PGDip: 120 credits
PGCert: 60 credits
School:
Specific entry requirements
This Master's programme is open to students with undergraduate degrees in any discipline. Non-graduates with appropriate professional qualifications will be considered on an individual basis.
Postgraduate, Master's and Doctoral On-Campus Open Evening
Wednesday 1 November 2023, 5–7.30pm
University of Roehampton London is ranked top 10 in the UK for postgraduate student satisfaction (PTES 2022)
Roehampton is ranked 6th in the UK for the impact of our social sciences research (Research Excellence Framework 2014).

Develop your critical thinking skills, research techniques and capacity to communicate complex intellectual ideas.

Explore current criminological issues and examine their impact at global, regional and local levels.

Become part of our international research-led community of scholars and students who will challenge and develop your thinking about issues in crime and justice.
Course and Module Details
Overview:
The University of Roehampton's MA Criminology and Criminal Justice will help you gain the skills required to explore and develop your research and your employability. The course content draws on a diverse range of Social Science disciplines such as criminology, law and socio-legal studies, psychology, sociology and human rights.
Our programme comprises five core modules - including a dissertation - and a number of optional modules based on the research specialisms of our high profile academic staff.
This dynamic and outward-looking syllabus encourages fresh thinking in the study of crime and justice. Our range of exciting new optional modules will enable you to specialise in key criminological topics such as migration, online harm, environmental justice and genocide.
You will gain a strong foundation of knowledge and be introduced to criminology within its historical and cultural context. You will also examine a range of contemporary issues such as global crime networks, mass incarceration, policing, organised crime and counter-terrorism.
The programme also offers a step-by-step theoretical and practical grounding in criminological research. You will gain key skills for your own research project, including research design, data collection and data analysis, whilst benefitting from the support of a thesis supervisor throughout.

These modules are those we currently offer and may be subject to change each year.
Indicative Timetable
Students on this course are normally in Monday and Tuesday (day).
Contact us for further information.
Tuition fees and funding
September 2023 entry tuition fees
Year 1 fees, see links in table below for more information.
2023/24 entry funding
Career Options
You will be equipped with the knowledge, competencies and skills to prepare you for further study at PhD level. The programme's practice-focused approach also equips students with the knowledge and skills required for a range of employment options within criminal justice and beyond.
How to apply
Postgraduate programmes
You can now apply for any programme for any entry point in 2023.
All postgraduate taught applications can be made via our online application form.
If you need any help or advice with your application, or just want to ask us a question before you apply, please do not hesitate to contact us.
International students
Please note that most international applicants have to pay a deposit before securing their place.
See our Finance pages for more details
Postgraduate application process FAQs
Need help before you apply?
Who Teaches Criminology and Criminal Justice?
Our research is led by a multi-disciplinary team of sociologists, criminologists, social anthropologists and socio-legal scholars, united by a sociological approach to exploring inequalities, prejudice and social trends as they relate to social justice in diverse societies. Our work on social justice centres around four principal research themes: citizenship, migration and rights; personal life, sexuality and identity; social and political violence; and health policies, illness and well-being. Click here to view our research page.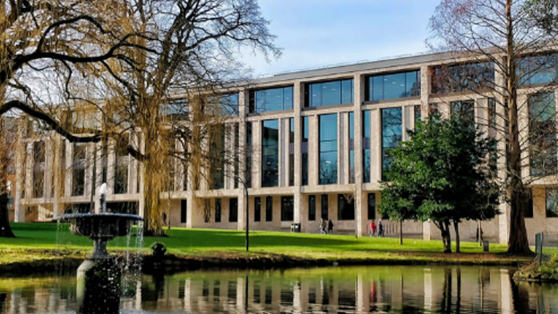 Doing all we can to support our students' lives at Roehampton
At Roehampton, we can offer all new students the opportunity to live in accommodation on our beautiful parkland campus, including affordable and high-end options.
We offer scholarships, provide hardship funding and help you find advice on managing your finances while you study.
We provide plenty of opportunities for you to get involved, through volunteering, playing sport or music, or joining one of our many active student societies.