International Relations
Postgraduate degree
Start this course in September 2023 or January 2024
Learn how to be a thought leader and problem solver in an age of global challenges with our MA International Relations.
Start Date:
September 2023
January 2024
Duration:
1 year (full-time)
2 years (part-time)
Degree Type:
MA/PGDip/PGCert

Number of credits:
MA: 180 credits
PGDip: 120 credits
School:
University of Roehampton London is ranked top 10 in the UK for postgraduate student satisfaction (PTES 2022)
Roehampton is ranked sixth in the UK for the impact of our social sciences research (Research Excellence Framework 2014).

As well as learning about diplomatic history and theory, students will develop practical diplomatic skills, such as preparing briefing papers, policy documents and speeches.

Students will benefit from interaction with senior diplomats and the range of diplomatic missions and international organisations.

The MA is delivered by leaders in the field of International Relations - with experience in diplomacy, conflict resolution and governance practice.
Course and Module Details
Overview
At a time when global challenges such as the environment, peace and security, health and human rights and sustainable development are subject to increasing debate, our MA International Relations will assist you in understanding both the problems and solutions we face as an international community in both theory and practice.
Where traditional international relations theory tends to emphasise the nation state as its key level of analysis, this programme will encourage students to incorporate a bottom-up approach which emphasises the agency, identity, and resistance of individuals and their lived experience. In doing so, students will be encouraged to view international relations from a decolonial lens.
This programme will balance traditional international relations theory, case studies, and literature alongside a critical approach which explores and deconstructs the complex relationships between power, conflict, identity, and globalisation. Compulsory modules will teach students the historical and theoretical foundations of international relations as well as familiarise students with key research methods for use in their final dissertation. These modules will also provide the link between theory and practice through experiential learning and the application of global case studies. Optional modules will provide students with a suite of interdisciplinary subjects which demonstrates the breadth of challenges relevant to the field of international relations today, using perspectives from criminology, sociology, and human rights. These modules will explore environmental issues, migration and transnationalism, genocide, international crises, and legal and illegal economies.
This programme is led by an interdisciplinary teaching team who are engaged in research grounded by social justice imperatives. This well-rounded programme will be delivered through a combination of lectures, seminars and workshops, to ensure that equal weighting is given to theoretical expertise, interactive explorations of the application of theory in practice. Students will benefit from experiential learning using in-class case studies, simulations, and field trips and assessment will be through diverse forms of coursework (e.g. problem-based essays, presentations, podcasts, reflective journals, research proposals).
In the classroom students will benefit from discussion and debate with a multicultural student cohort. Some modules will be shared with other programmes so they will meet a diverse array of students, all part of a postgraduate community. Outside of the classroom, London provides the perfect backdrop to career network, discover employment opportunities, and to be immersed in their learning through field trips. These opportunities will be built into the programme at module level and also through extracurricular activities with the new Centre for Equality, Justice, and Social Change.

These modules are those we currently offer and may be subject to change each year.
Tuition fees and funding
September 2023 / January 2024 entry tuition fees
Year 1 fees, see links in table below for more information.
2023/24 entry funding
Career Options
A key reason for the balanced approach between the theoretical and practical in this programme is a focus on employability. You will be regularly assessed on practical applications of international relations through presentations, participation in simulations, drafting policy documents, and other diverse forms of experiential learning and coursework.
In addition, extra-curricular activities and opportunity for placement work will provide transferable skills and workplace contacts necessary to compete and succeed in jobs in: charities, policy think tanks, multilateral and intergovernmental organisations such as the UN and UNICEF, international businesses, law firms, banks, local and national government, media companies, as well as non-governmental organisations.
Our dedicated careers team is available to support you from the start of your studies until after you graduate. They will help you build your CV, prepare for interviews and meet and learn from successful Roehampton graduates working at the top of their careers. You'll also have opportunity to attend a Roehampton jobs fair where you can find out more about graduate opportunities and meet employers.
How to apply
Postgraduate programmes
You can now apply for any programme for any entry point in 2023.
All postgraduate taught applications can be made via our online application form.
If you need any help or advice with your application, or just want to ask us a question before you apply, please do not hesitate to contact us.
International students
Please note that most international applicants have to pay a deposit before securing their place.
See our Finance pages for more details
Postgraduate application process FAQs
Need help before you apply?
Our researchers are active within Roehampton's Centre for Equality, Justice and Social Change. Their work on social justice centres around four principal research themes: citizenship, migration and rights, personal life, sexuality and identity, social and political violence, and health policies, illness and well-being.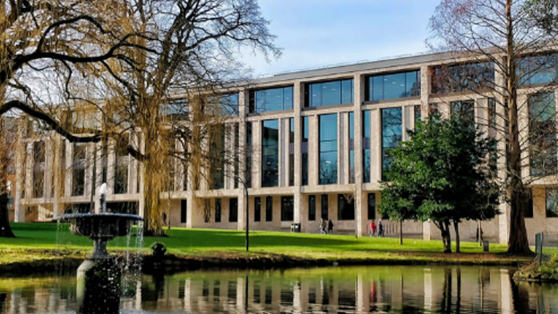 Doing all we can to support our students' lives at Roehampton
At Roehampton, we can offer all new students the opportunity to live in accommodation on our beautiful parkland campus, including affordable and high-end options.
We offer scholarships, provide hardship funding and help you find advice on managing your finances while you study.
We provide plenty of opportunities for you to get involved, through volunteering, playing sport or music, or joining one of our many active student societies.