Media and Communications
Postgraduate degree
Understand how media and communications shapes our social, cultural and political discourse – and how you can make a material impact on the world through effective strategic communication.
Start Date:
September 2023
Duration:
1 year (full-time)
2 years (part-time)
Degree Type:
MA/PGDip/PGCert

Number of credits:
MA: 180 credits
PGDip: 120 credits
PGCert: 60 credits
School:
University of Roehampton London is ranked top 10 in the UK for postgraduate student satisfaction (PTES 2022)
A professionally oriented course which will provide you with the critical skills to succeed in communications, public relations and marketing industries.

Learn from experts and practitioners working in the industry.

Combines creative and professional skills with critical engagement with social issues.

Study in our brand new, state of the art media facilities – find out more.
Course and Module Details
Overview
This professionally orientated MA Media and Communications course is aimed at providing you with the practical and theoretical knowledge to understand and work within the media industry both in the UK and internationally.
Throughout this course, you will develop the digital and professional skills in audience research, the production of audio-visual media content, and data analytics to successfully execute and evaluate digital communications campaigns.
You will gain critical skills in qualitative and quantative research methods which will help you to conduct descriptive statistical analysis of your communications and reflect on the critical and ethical concepts of media through different formats.
In the Autumn semester, you will learn the common conceptual and theoretical understanding of media whilst developing the fundamentals of data analysis, research, and audio-visual media production.
In the Spring semester, you will expand on your critical and professional skills that will enable you to create purpose-driven communications campaigns and produce compelling narratives across media platforms.
Finally, you will complete a Major Project which will demonstrate the skills learnt in research, production, and evaluation as you build a professional-standard digital communications campaign and critically reflect the outcome.
This course will be conducted through seminars and practical workshops where students will be supported to build their abilities to a professional level. Teaching will be led by subject- specialists with input from practitioners offering guest presentations and workshops.
Assessments on this course will be conducted to resemble professional formats and focus on building your individual portfolio with emphasis on preparing you for working in a professional environment after graduation.
You will complete your MA with the powerful understanding of how different types of media can be deployed to facilitate social and cultural change and be well placed to enter numerous industries that require multi-skilled communications professionals.

These modules are those we currently offer and may be subject to change each year.
Tuition fees and funding
September 2023 entry tuition fees
Year 1 fees, see links in table below for more information.
2023/24 entry funding
Career Options
The MA programme is designed with professional communications roles in mind. There is significant growth in employment opportunities within the new and emerging media and communications roles for graduates with strong digital communications and production skills.
Career routes for graduates include:
Market and audience-research roles
Social media and web analytics roles within communications teams
Social media executive (creating content and coordinating social media activity)
Digital media officer
(digital) media planner
You will also be able to conduct yourself in similar roles that require a combination of analytical, creative and communications skills.
Our careers team is available to support you from the start of your studies until after you graduate. They will help you build your CV, prepare for interview, and meet and learn from successful graduates working at the top of their careers. You'll have the opportunity to work with your partners across London and beyond, and also attend a Roehampton jobs fair where you can find out about graduate opportunities and meet employers.
How to apply
Postgraduate programmes
You can now apply for any programme for any entry point in 2023.
All postgraduate taught applications can be made via our online application form.
If you need any help or advice with your application, or just want to ask us a question before you apply, please do not hesitate to contact us.
International students
Please note that most international applicants have to pay a deposit before securing their place.
See our Finance pages for more details
Postgraduate application process FAQs
Need help before you apply?
Research conducted in the School of Arts covers a wide range of diverse and innovative arts practices, from dance and drama to journalism, film, media, linguistics and computing. Our School of Arts is divided into three subject areas: Dance; Drama, Theatre and Performance; and Communication, Culture and Media. Click here to view our research page.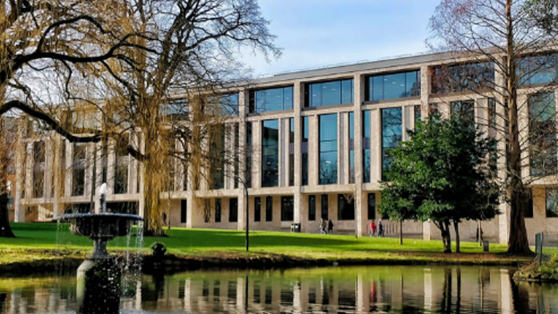 Doing all we can to support our students' lives at Roehampton
At Roehampton, we can offer all new students the opportunity to live in accommodation on our beautiful parkland campus, including affordable and high-end options.
We offer scholarships, provide hardship funding and help you find advice on managing your finances while you study.
We provide plenty of opportunities for you to get involved, through volunteering, playing sport or music, or joining one of our many active student societies.