Our LLM will provide you with the necessary foundation for the skills in the human rights field for legal practice, campaigning and advocacy.
Start Date:
September 2023
Duration:
1 year (full-time)
2 years (part-time)
Degree Type:
LLM/PGDip/PGCert

Number of credits:
LLM: 180 credits
PGDip: 120 credits
PGCert: 60 credits
Faculty:
University of Roehampton London is ranked top 10 in the UK for postgraduate student satisfaction (PTES 2022)
Join one of the very few specialised human rights Master-level programmes embedded in practice, providing you with the necessary professional experience for a legal career in the human rights field.

You will be taught by experts with extensive practical experience at the leading edge of human rights law.

You will gain specialised skills in legal practice, legal reasoning, legal advocacy and litigation, and have access to the legal world in London.

Build upon your experience and acquire skills through our interdisciplinary teaching approach to human rights law, from sociology, international relations, development and politics.
Course and Module Details
Overview:
Face the legal issues in international human rights today in our LLM Human Rights and Legal Practice course.
Our LLM is designed and taught by experienced legal professionals and human rights activists. You will gain a thorough understanding of the theories, issues and concepts underpinning international human rights and, crucially, how they are put into practice. By combining theory with practice, this course will give you both the skills and the knowledge you need for a career in the field of human rights practice, campaigning and advocacy.
Suitable for legal practitioners, aspiring legal professionals and human rights activists, this course will enable you to develop your skillsets in research and analysis, strategic litigation, project management, and advocacy and campaigning skills within the field of human rights. Problem-based and interactive learning methodologies will enable you to master key concepts and instil the ability to learn from experience, absorb and integrate new information, and act strategically.
This LLM programme will examine the rhetoric and reality of human rights using an issues-based approach. Taking an interdisciplinary and holistic approach, you will acquire a high level of specialist knowledge, informed by current thinking and debate. There is also a wide range of optional modules to choose from, with focuses on economic, social and cultural rights; minority rights; business and human rights; policy and management; international human rights; criminal law; and international development.
Finally, you will write up a thesis on a topic that you choose, but the focus will be on a practical and applied human rights experience reflecting on real life experience and applied legal skills.
With the human rights sector becoming increasingly competitive, employers are now asking for some experience as a prerequisite. London is one of the world centres for this sort of career, with most international non-governmental organisations (NGOs) having their headquarters here.
This course will provide you with a strong academic grounding as well as the practical and vocational legal skills required for legal practice in the human rights field. You will also have the opportunity to undertake a work placement during your degree to develop your skills. After this course, you could work for a law firm, international organisation, government department, think-tank, non-governmental organisation, or a research and development organisation.
Learn more about the human rights academics who teach on this programme by watching our video, A Day in the Life of a Human Rights Activist.
Course subject to curriculum review

These modules are those we currently offer and may be subject to change each year.
Indicative Timetable
Students on this course are normally in Monday and Wednesday (Autumn), Tuesday and Wednesday (Spring).
Contact us for further information.
Tuition fees and funding
September 2023 entry tuition fees
Year 1 fees, see links in table below for more information.
2023/24 entry funding
Career Options
This specialised course will prepare you for many career opportunities within human rights law. You could work in human rights organisations, including international organisations such as the United Nations, the International Labour Organisation, the International Criminal Court, or for an NGO specialised in human rights and social justice. Many of these organisations are headquartered in London. You could also have a career in government, diplomatic institutions, think tanks, research and development organisations, or continue your academic career.
How to apply
Postgraduate programmes
You can now apply for any programme for any entry point in 2023.
All postgraduate taught applications can be made via our online application form.
If you need any help or advice with your application, or just want to ask us a question before you apply, please do not hesitate to contact us.
International students
Please note that most international applicants have to pay a deposit before securing their place.
See our Finance pages for more details
Postgraduate application process FAQs
Need help before you apply?
prev
"I am currently completing an internship with Amnesty International in their Strategic Litigation Department as one of my final modules. The professors on this course have been more than what I could have hoped for. They provided an engaging, interesting and motivating environment."
Jasmine Henricson, LLM Human Rights Student
Our research is led by a multi-disciplinary team of sociologists, criminologists, social anthropologists and socio-legal scholars, united by a sociological approach to exploring inequalities, prejudice and social trends as they relate to social justice in diverse societies. Our work on social justice centres around four principal research themes: citizenship, migration and rights; personal life, sexuality and identity; social and political violence; and health policies, illness and well-being. Click here to view our research page.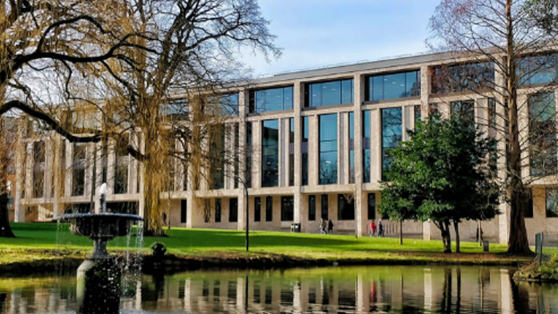 Doing all we can to support our students' lives at Roehampton
At Roehampton, we can offer all new students the opportunity to live in accommodation on our beautiful parkland campus, including affordable and high-end options.
We offer scholarships, provide hardship funding and help you find advice on managing your finances while you study.
We provide plenty of opportunities for you to get involved, through volunteering, playing sport or music, or joining one of our many active student societies.