Dance
Undergraduate degree
Dance at Roehampton is world-renowned with its international and diverse faculty, and fosters academic and artistic excellence, creativity and innovation.
Start Date:
September 2023
Entry Tariff:
Year 1 entry: 112 UCAS points (or equivalent)
Degree Type:
BA (single honours)

Duration:
3 years (full-time)
4 years (full-time) if opting for the additional placement year
School:
Entry tariff:
Year 1 entry: 112 UCAS points (or equivalent)
We welcome applications from students studying T-Levels.
For all courses we also accept a wide range of other qualifications and experience. Contact us to find out more.
When we consider applications to study with us, we form a complete view of your achievements to date, and future potential, and can offer flexibility in entry requirements. Find out more about our Contextual Offer scheme.
Specific entry requirements:
Applicants who are not currently taking/do not hold a qualification in dance will be asked to submit performance footage. For further information please email admissions@roehampton.ac.uk.
General entry requirements:
Roehampton has a global reputation. We are ranked number in the UK one for the impact of our research in dance (Research Excellence Framework 2021).

Our BA Dance course is number one for learning resources in London (National Student Survey 2020).

Excellent career and earnings prospects: Roehampton is in the top five universities in London for graduate pay in dance (Longitudinal Education Outcomes, 2020 results, earnings three years after graduation).

The best of both worlds: study in a safe, green and peaceful environment ideal for artists and creatives, with easy access to London's cultural attractions.
Course and Module Details
Overview:
Our BA Dance offers an innovative and broad curriculum taught by artists and researchers who are leading specialists in their fields, and provides an excellent springboard for you to thrive in your career in dance and the arts.
You will engage in a comprehensive study of dance, integrating theory with dance practice in a vibrant, tight-knit community.
Our School of Arts and Digital Industries provides a virtually unparalleled breadth of curricular expertise. We're responsive to the needs of each individual student, meaning that the course will be shaped around your interests and ambitions, and provide you with countless opportunities to flourish both pre- and post-graduation.
Our classes are led by artists and academics with a wealth of experience and teaching expertise. They hold qualifications from some of the world's top universities and conservatoires, and are experts in their fields.
Exploring familiar and unfamiliar dance forms, from ballet to capoeira to hip hop, you'll be encouraged to reflect on dance in imaginative ways and develop your analytical skills – for instance, by considering how dance both shapes and is shaped by society, or how choreographers respond to a multicultural and globalised environment.
We have exciting partnerships with a host of illustrious choreographers, artists and dance companies. Our students have worked with renowned figures such as Akram Khan, Gaby Agiss, Igor and Moreno, and Rosemary Lee.
You will also have the opportunity to study dance in the context of politics, history, and cultural identity, and learn about areas such as theatre lighting, stage design and management, and screendance, to enhance your production and project management abilities. Our BA Dance is designed to fully prepare you for life both on and off the stage.
During this three-year degree, you will follow your own interests, gaining a strong understanding and knowledge of dance in both theory and practice. You will discover many different ways to experience dance, not only in performing, but also a variety of other roles including as an educator, artist, producer, policymaker, curator and screendance maker.
Course subject to curriculum review
Placement Year
This course offers all students the option of a one-year paid work placement, to boost your employability even further. If you choose this route, you will take the placement following year two of your course, and then return to complete your degree.
Why take a placement?
A placement year is the perfect opportunity to gain valuable work experience, to build on the career skills we will teach you on this degree. The connections you make on the placement will improve your career prospects further, and equip you with the skills you need to secure graduate-level employment.
How we support you
The University's Placement and Work Experience Team are experts at helping you to secure a placement. They will work closely with you from the start, helping you research potential employers, discover placement opportunities, create and pitch your CV, and will coach you to perform well in interviews. We aren't able to guarantee a placement, but our sector-leading advisors will give you the best possible chance of securing one.
Find out more about how we'll support you
We understand that your plans might change once you start your programme. If you decide not to do a placement, you will have the option of completing the three year version of your programme.
Whatever your choice, you will have access to many opportunities for work experience through our Placement and Work Experience Team, and access to face-to-face and 24/7 online careers support.

These modules are those we currently offer and may be subject to change each year.
Tuition fees and funding
September 2023 entry tuition fees
Year 1 fees, see links in table below for more information.
September 2023 funding
Study Abroad
This course has the option of studying abroad as part of your degree in your second semester of second year.
With Roehampton Abroad scholarships of up to £1,000 and Turing Scheme funding available, you could spend a semester at one of our partner universities across the globe, with destinations including the USA, Australia, New Zealand, Asia and Europe.
Find out more about where your degree could take you here.
Career Options
Roehampton graduates are working as choreographers, dancers, artistic directors, community dance artists, journalists, teachers, arts managers and programmers.
Whether you want to be front and centre stage, behind the lights, moulding the next generation of talent or working in policy and advocacy, our world-class BA Dance course will equip you with all the tools you need to succeed. Our degree also opens up an array of opportunities in other fields and professions by developing key transferable skills throughout your three years at Roehampton.
Our successful dance alumni include Robyn Cabaret who is a Programmer at Sadler's Wells; Tom Bowes, who works at Northern Contemporary Dance School; Ceyda Tanc who runs her own dance company; Holly Blakey, an award winning music video choreographer and director, and Maya Pindar, dance critic and reviewer.
How to apply
Undergraduate programmes
You can now apply for any programme for any entry point in 2023.
If you need any help or advice with your application, or just want to ask us a question before you apply, please do not hesitate to contact us.

Detailed advice on applying for an undergraduate degree is available in the FAQs section below.
Need help before you apply?
"Dance at Roehampton brings all the arts together and offers you the chance to study topics like dance philosophy, psychology and anthropology in-depth. Undergraduate students collaborate with postgraduate students, enabling them to further their knowledge and practice."
Kashish Gaba, Dance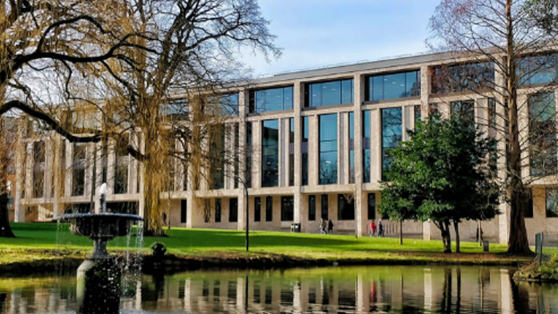 Doing all we can to support our students' lives at Roehampton
At Roehampton, we can offer all new students the opportunity to live in accommodation on our beautiful parkland campus, including affordable and high-end options.
We offer scholarships, provide hardship funding and help you find advice on managing your finances while you study.
We provide plenty of opportunities for you to get involved, through volunteering, playing sport or music, or joining one of our many active student societies.