Marketing
Undergraduate Degree with Foundation Year
Faculty of Business and Law
Gain the skills and experience marketing experts need to respond to the ever-changing needs of the digital world through practical-based learning, paid industry placements and networking opportunities.
Entry Tariff
112 UCAS points (or equivalent)
Foundation Year entry: 64 UCAS points (or equivalent)
UCAS Code
N500
N502 (if choosing Foundation Year)
Duration
3 years (full-time)
4 years (full-time) if opting for the additional placement year
4 years (full-time) if opting for Foundation Year entry
Start date
January 2024
September 2024
Degree Type
BSc (single honours)
Course also available with Foundation Year

Modules
These modules are those we currently offer and may be subject to change.
This course offers all students the option of a one-year paid work placement, to boost your employability even further. If you choose this route, you will take the placement following year two of your course, and then return to complete your degree.
Why take a placement?
A placement year is the perfect opportunity to gain valuable work experience, to build on the career skills we will teach you on this degree. The connections you make on the placement will improve your career prospects further, and equip you with the skills you need to secure graduate-level employment.
How we support you
The University's Placement and Work Experience Team are experts at helping you to secure a placement. They will work closely with you from the start, helping you research potential employers, discover placement opportunities, create and pitch your CV, and will coach you to perform well in interviews. We aren't able to guarantee a placement, but our sector-leading advisors will give you the best possible chance of securing one.
Find out more about how we'll support you
We understand that your plans might change once you start your programme. If you decide not to do a placement, you will have the option of completing the three year version of your programme.
Whatever your choice, you will have access to many opportunities for work experience through our Placement and Work Experience Team, and access to face-to-face and 24/7 online careers support.
Study Abroad
This course has the option of studying abroad as part of your degree in your second semester of second year.
With Roehampton Abroad scholarships of up to £1,000 and Turing Scheme funding available, you could spend a semester at one of our partner universities across the globe, with destinations including the USA, Australia, New Zealand, Asia and Europe.
Find out more about where your degree could take you here.
Ranked in the top 5 universities in London for Marketing (Complete University Guide 2023)

2023 Teaching Excellence Framework (TEF) Silver Award for delivering high-quality teaching, learning and outcomes for students.

Accredited by the Chartered Institute of Marketing (CIM).

88% of Marketing graduates in employment or further study (Graduate Outcomes survey 2018/19)
Make your impact with the professional marketing skills that matter most to employers.
With our BSc Marketing, you'll learn how to use marketing to respond to the needs of the digital economy and the constantly changing expectations of social media users, while also considering the ethical and sustainability issues that come into play in devising effective marketing campaigns.
You will develop skills in core aspects of marketing communications, including:
Creating campaigns and unique brand identities
Fostering competitive advantage
Key areas of sales, advertising, and PR
As your understanding of marketing grows, you'll develop the commercial acumen, emotional intelligence, and self-reflection you need to realise your goals.
We'll also help you to increase your employability through annual Business Readiness modules.
And you can put these skills into practice with an optional work placement after Year 2. Fully supported by our Placement Office, this is a chance to gain real-world experience before you graduate and get paid while you make valuable connections.
An accredited programme
This course is accredited by the Chartered Institute of Marketing (CIM) and our degree has been mapped against CIM qualifications to apply module exemptions for professional CIM qualification.
This provides you with the opportunity to gain an industry-recognised, professional marketing qualification alongside your marketing degree.
Belong, believe and achieve through our practical approach to marketing.
We'll deliver a modern, practice-based curriculum, where you'll explore:
Marketing strategies and tactics used by organisations to achieve their business goals
The theories behind key marketing decisions
Turning your creative ideas into a reality, with opportunities to develop briefs
The evolving nature of digital marketing
You'll also take a Business Readiness module each year, designed in line with the CMI's employability framework to help you develop key skills.
Our faculty of academic experts and working professionals will guide you through a blended mix of:
lectures
seminars
independent learning
online study skills
assessment preparation sessions
As our courses are taught over no more than three days per week, you'll have the flexibility to take on paid part-time work, placements, or internships – gaining real-world experience before you graduate.
We apply world-leading research and the latest thinking to your studies to help you develop a global mindset. You can also gain international experience through an optional semester abroad, with Roehampton Abroad scholarships of up to £1,000 available to help with the cost.
How you'll be assessed
Benefit from assessments that prepare you for life beyond university.
You'll be assessed using a wide range of theory and practical assessments that replicate the world of business today. This includes coursework, reports, exams (on Accountancy and Finance modules only) and online tests.
Other types of assessments include portfolio evaluation, case studies, critical poster, consultancy projects and using the Bloomberg terminal to track performance of a live asset. All of these methods will help you demonstrate the breath and knowledge you've learnt.
Between Years 2 and 3, you can choose to enhance your practical work experience by applying for a year-long paid professional placement.
Earn a degree that you can do marketing with.
With its optional paid work placement and accreditation with the CIM, our BSc Marketing degree is the ideal launchpad for marketing careers in:
A communications agency
An in-house marketing department
Wherever you want to go in the future, you'll be preparing for the world of work from day one at Roehampton, with regular access to:
Employability events
Guest industry speakers
Networking opportunities
Personalised mentoring and careers support
You'll graduate ready to grab every opportunity that comes your way.
How our careers service supports you
Our careers support team is available to support you from the start of your studies until after you graduate. They will help you build your CV, prepare for interviews, and meet and learn from successful graduates working at the top of their careers.
You'll also have opportunities to work with our partners across London and beyond, and to attend a Roehampton jobs fair where you can find out about graduate opportunities and meet employers.
How to apply
Undergraduate programmes
January / September 2024 entry: Home (UK) students – apply through UCAS (Roehampton UCAS institution code is R48)
If you need any help or advice with your application, or just want to ask us a question before you apply, please do not hesitate to contact us.
Detailed advice on applying for an undergraduate degree is available on our How to apply page.
Tuition fees and funding
January 2024 entry tuition fees
Year 1 fees, see links in table below for more information.
September 2024 entry tuition fees
Year 1 fees, see links in table below for more information.
Entry tariff
Typical entry requirements
BTEC(QCF) Extended Diploma possible grades – relevant accepted DMM
Access – 24 Merits D18M24P3.
General entry requirements
Validation and curriculum review
What is validation?
Validation is a formal process through which the University approves a programme (content, teaching, learning and assessment) as being of appropriate standard and quality. This is a normal process used throughout the university sector.

The University expects to publish details of the validated programme in the academic year prior to the start date of the programme. You are advised to check the University website at that time to ensure that you have up-to-date information. In the meantime, if you require information you should contact 0208 392 3232.
What is curriculum review?
Curriculum review is the regular and systematic monitoring and reviewing of programmes. It is a normal process in the sector and it is the way by which the university ensures that your course remains up-to-date and relevant. The process may result in changes to the content, structure and/or assessment of the programme.

The University expects to publish details of the re-validated programme by 31 March in the academic year prior to the start date of the programme. You are advised to check the University website at that time to ensure that you have up-to-date information. In the meantime, if you require information you should contact 0208 392 3232.
Contextual offers
When we consider applications to study with us, we form a complete view of your achievements to date, and future potential, and can offer flexibility in entry requirements.
Find out more
Need help before you apply?
"From access to a range of facilities such as the library and the careers hub, my time at Roehampton has allowed me to explore a range of pathways and techniques required to achieve utmost success in my future career.
"My marketing course has exceeded my expectations with active researchers as our tutors, creating engaging environments that not only educate but enhance one's joy in learning."
Hameda Lamlum, second year student, Marketing BSc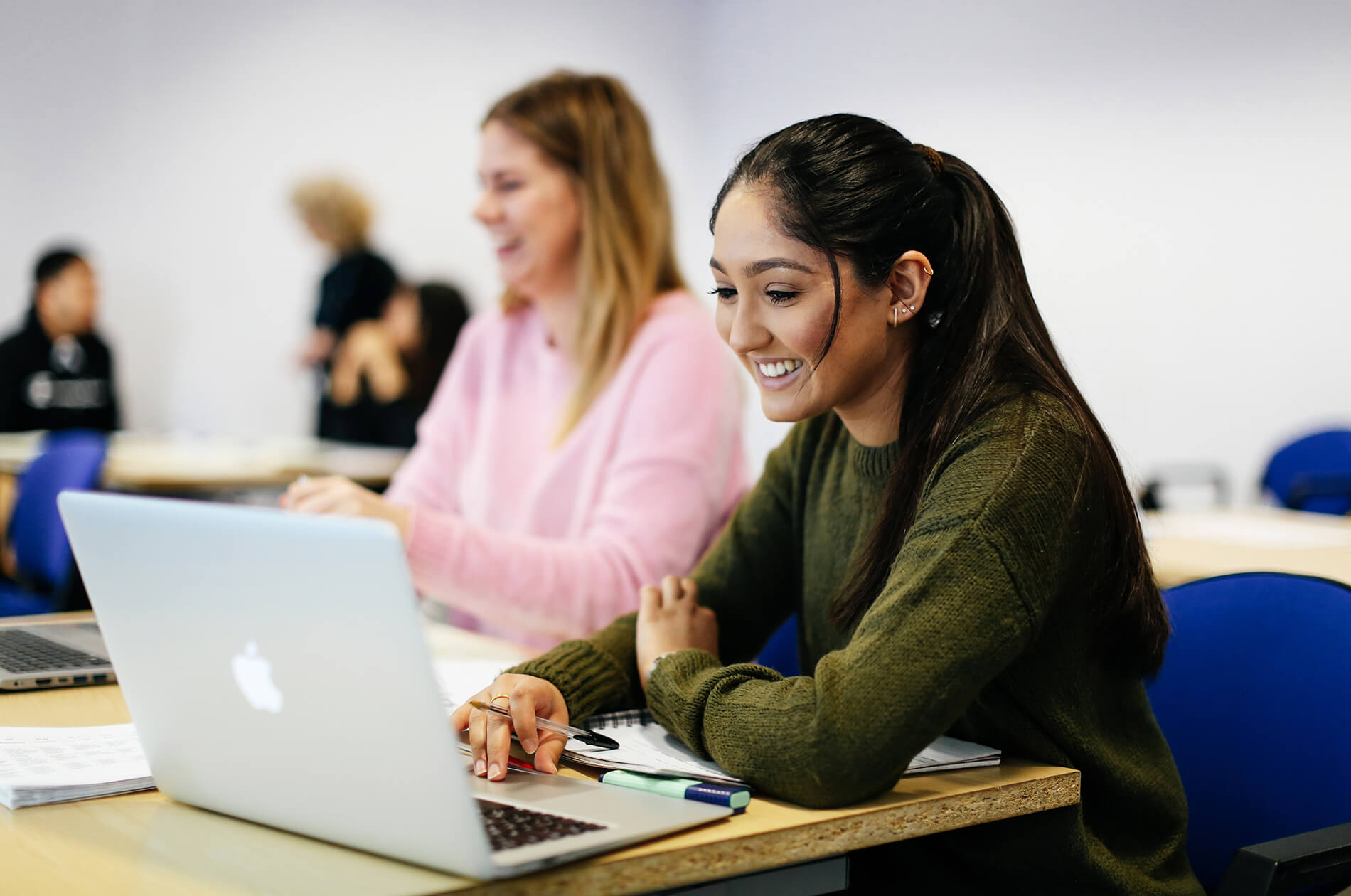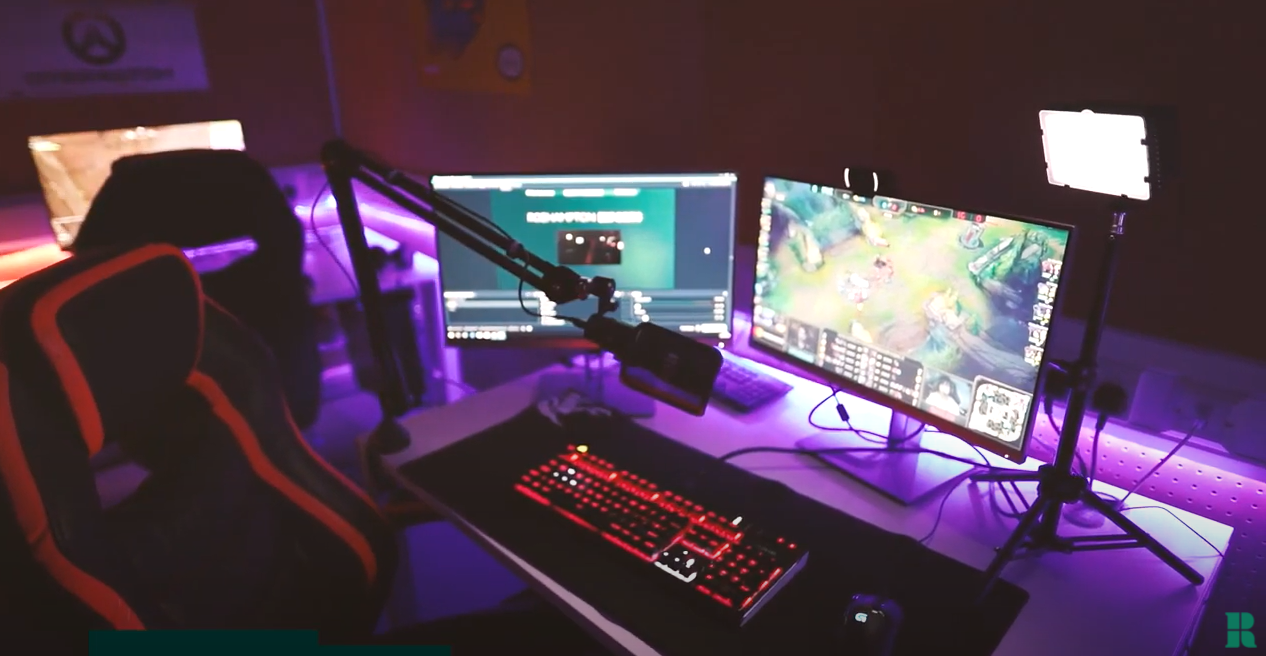 prev